Courtesy of Dark Horse Comics, here's an exclusive sneak peek at this November's issue of author/illustrator Matt Kindt's psychic warfare series Mind MGMT. Here's the rundown on Mind MGMT #0 and a brief conversation io9 had with Kindt about his plans for this byzantine comic.
Well, lock up your dolphins, shield your brain, and don't believe anything you see, because this specially priced issue is the perfect initiation into Kindt's electrifying tale of Mind Management's psychic spies, its most infamous defector, and Meru, the journalist who stumbles upon their incredible secrets! Available in print for the first time, these three stories introduce the series' key players and delve deeper than ever into MIND MGMT's secret history!
In terms of plot and setting, this is a sprawling book with mysterious locales and cabals. Where did the inspiration for this book come from?
Matt Kindt: I started with the title and then worked backwards. I started thinking of this organization that trained spies to use their minds and develop different "powers." I guess you could call them that, but it's not really superpowers. These are agents that they're training in assorted subgroups, like agents who use their abilities to control minds using advertising and "immortals," characters who have taught themselves to shrug off pain and damage. Issue #4 basically explains everything. Meru meets her source who has the inside connection on Mind MGMT.
G/O Media may get a commission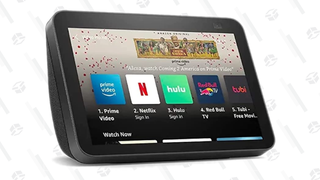 This book utilizes both watercolors and a very spartan, almost bureaucratic look, as if you're holding a weathered spy document. How did you decide upon this aesthetic?
Matt Kindt: For this project, I wanted it to be less like you're picking up a comic and more like you're holding a story, right down to everything outside of the panels. I want it to feel interactive, something you don't just drift into. I tend to read graphic novels over issues — I can't remember thirty days ago from a bit of story. I wanted each issue something you'd go back to every month. My goal was give the book as much depth as possible to reward monthly readers.
Mind MGMT #0 is out November 21.