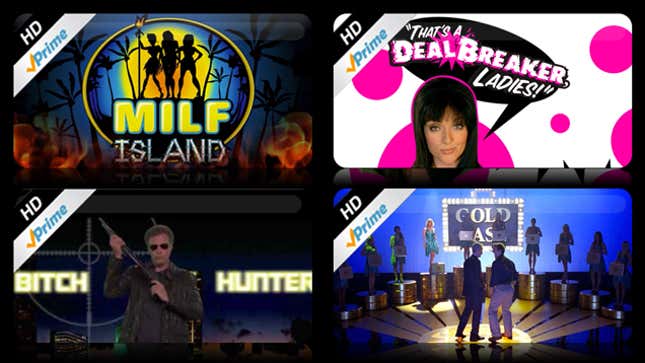 According to our count, Amazon has put out roughly 30 distinct TV pilots since 2012. Thirty! And only six of those actually managed to make it to the big time (read: multiple episodes). As for the rest, well, it's just too bad 30 Rock's off the air—because Amazon's pilots would have been a hilariously bad television fodder goldmine.
For those criminally unacquainted, 30 Rock had a running gag of making fake pop culture references, with MILF Island being perhaps the most famous of the bunch. As it turns out, the premises for these satirical one-offs actually aren't that much different from the actual one-offs Amazon keeps spewing out. So we've turned it into a game.
Below lie the titles and premises of either a fake show from 30 Rock or an actual, failed pilot that once represented all of Amazon's streaming content hopes and dreams. See if you can guess which is which, and then let us how you do down below. Godspeed.
---
Mozart in the Jungle
Mozart in the Jungle is all about sex, drugs—and classical music—and shows that what happens behind the curtains at the symphony can be just as captivating as what happens on stage.
G/O Media may get a commission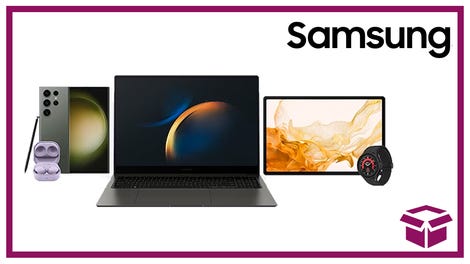 24 hour deals
Discover Samsung - Daily Deal
---
Gals on the Town
Love, friendship, shoes—otherwise known as having it all. But can these three fashion-forward best friends make it in the working world?
---
Supanatural
Supanatural is a comedy series about two outspoken divas who are humanity's last line of defense against the supernatural. When they're not working at the mall, that is.
---
Who Nose
Another brilliant crime drama—this time with a twist. Louis is an investigative reporter who can't smell, so it's all up to his eyes, ears, and keen insight to get to the bottom of some of the toughest cases in New York City.
---
Browsers
It's Glee meets The Newsroom meets Huffington Post. Four young twenty-somethings get jobs at a news website, singing songs along the way. If you see just one workplace comedy musical, this is it.
---
God Cop
A New York City detective solves crimes with the help of his new partner—God. Crime just got a new worst enemy.
---
The Rebels
When Julie's husband dies suddenly, Julie is devastated... until she realizes that she's inherited an entire NFL football team! Guest starring Ice Cube.
Image by Jim Cooke