Two anthologies of the year's best science fiction and fantasy released their tables of contents — and a large number of the stories came from online magazines, plus anthologies of original fiction. Bad news for the print magazines?
A couple years ago, we noticed that Gardner Dozois' Year's Best anthology had a high number of stories from original anthologies like Fast Forward and Eclipse. We wondered if this meant that the "big three" print magazines were losing influence, as anthologies of original fiction published more of the fiction that wound up coming to people's notices.
And the other day, two different "year's best" anthologies put out their table of contents — Jonathan Strahan's, published by Night Shade Books, and Rich Horton's, published by Prime Books. And Strange Horizon's Niall Harrison pointed out on Twitter that 13 out of 28 stories on Strahan's book had been originally published in online markets, while 16 out of 28 in Horton's had come from online. "Has the balance really tipped away from print?" he asked. And World SF's Lavie Tidhar chimed in that the majority of the stories that had come from print sources in Strahan's anthology were from anthologies originally.
I don't have much to add here, but it's an interesting observation — I wonder if this is a trend, or just a couple of blips.
G/O Media may get a commission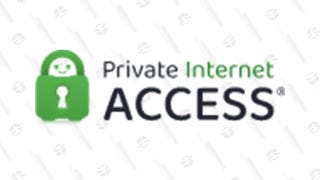 $3 per month
Private Internet Access | 2 Years + 2 Months Subscription
The table of contents of Strahan's anthology is here, and the TOC of Horton's (full disclosure: it includes a story of mine) is here.