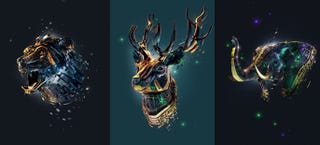 I took the classic mythology class back in high school. And one of my biggest disappointments was the dull and tasteless drawings on the book. Nothing like the shinny mighty gods Polish graphic designer Adam Spizak portrays in these beautiful illustrations.
Scythian
Ursa
Ganesh
Jupiter
Adam Spizak is a Polish graphic designer and art director based on London, UK. You can follow Adam on Facebook, check out his work on his website, and buy his prints here.
This is part of a series in which we are featuring really cool 2D or 3D illustrations and animations. If you are an illustrator or animator with high quality work, please drop me a line here.
---
SPLOID is a new blog about awesome stuff. Join us on Facebook