Blaine Gibson, a designer of countless sculptures and audio-animatronic figures at Disney Parks, has died. He was 97.
The average visitor to Disneyland or Walt Disney World may not know Gibson by name, but they're surrounded by his art. He worked on robotic figures for the Pirates of the Caribbean and the Haunted Mansion, and designed the iconic "Partners" statue of Walt Disney and Mickey Mouse that can be found in all Disney Parks.
Gibson also designed the famous audio-animatronic Abe Lincoln that was featured at the 1964 New York World's Fair. The robotics were so impressive and lifelike that some newspaper accounts from the time even described Lincoln as getting up and walking around the auditorium — a feat made impossible by the fact that the robo-Lincoln's feet were bolted to the stage.
"Blaine Gibson was one of the most important storytellers among all the great talents on Walt Disney's team of Imagineers," Marty Sklar, an Imagineer who worked with Gibson, told the Orange Country Register. "He showed all of us how to make our Disney park show characters so realistic you never had to guess the role of any three-dimensional figure in our attractions."
G/O Media may get a commission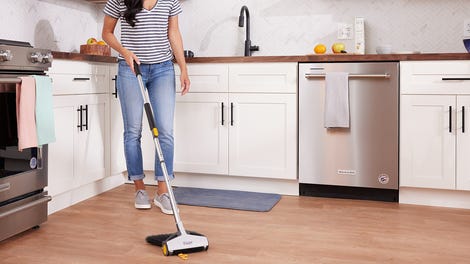 BOGO 50% Off
Flippr - BOGO 50% Off
Gibson started at the Disney company back in 1939 as an assistant animator, working on such iconic films as Fantasia and Peter Pan. In 1954 he joined Disney's team of Imagineers who were tasked with making Disneyland park a reality. By 1961 he was made head of that team's sculpture department.
Gibson retired in 1983, but he came out of retirement periodically to work on the audio-animatronic figures for the Hall of Presidents. He designed every robo-president in the attraction up through President George W. Bush, seen in the photo above.
Sculpting started as merely a hobby for Gibson until Disney took notice. At first Gibson seemed to consider it almost a distraction from his animation work.
"I didn't think it was that important, but then I was told Walt was expecting me to work on these projects. So I said to myself, 'what the heck' and went [to Walt Disney Imagineering]," Gibson said in 1995. "I was never sorry after that."
Photo: Gibson in 2001 via PRNewsFoto/The Walt Disney Company; 2015 photo of Disneyland Paris sculpture; Screenshot from Disney Family Album TV special showing Disney and Gibson