A growing obsession with digitally archiving everyday life has given rise to countless apps facilitating your diaristic tendencies. Rising above the clutter is Bokeh, a new service that strips lifelogging to its essentials with a pared-down app that stresses less is more.
Bokeh's goal is to provide a super-streamlined way to record life's moments in blog form. When you open the free iOS app (an Android version is in the works), you are immediately presented with the option of entering text or snapping a photo. Each entry is cataloged in a chronological feed, viewable as a calendar or scrollable list, with an emphasis on date and time. Your moments are not only viewable within the app, but in a cleanly laid out website that is password protected (or public if you choose).
It's fair to ask how this is different from the endless amounts of blogging platforms and apps already in the world—Tumblr, Memento, Evernote, etc. It is true that those services and many others provide the same basic functionality. The difference with Bokeh is all in presentation and purpose. The minimalist layout of the app is free of features you'll never use, annoying design elements, and virtually all other clutter. What is left seems more like a utility, a simple extension of the recording device that is your phone.
With Bokeh, sharing is almost completely de-emphasized. Where Instagram and Tumblr are meant to show off beautiful moments, Bokeh is more of a filing cabinet, kept for your own personal satisfaction.
G/O Media may get a commission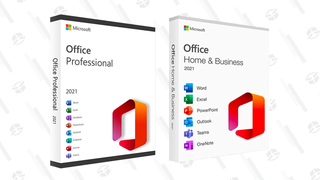 89% off
Microsoft Office Professional 2021 Lifetime License
It actually encourages a different form of picture or note-taking altogether. After signing up, I found that I was taking brief moments to simply snap a photo of whatever was in front of me throughout my days, no matter how banal, no matter how poorly composed. I had no intention of applying a filter and showing my friends on Facebook or Instagram, I just filed it away for reasons that were, well, pretty much unseen. It was actually kind of freeing!
From within the app, you can choose to save each image you take to your phone's Camera Roll, or have them discarded right after they upload to your Bokeh site. The latter option further encourages an unedited, non-precious approach to photography, where record-keeping trumps curation. You can upload unlimited number of photos, which are stored on Bokeh's servers at 2048 pixel resolution. That's kind of impressive and awesome if you think about it—free unlimited storage!
With minimal apps like this, there is always the feature or two that you wish it had. For me, it's location tags with each photo, and the ability to download your archive for safe-keeping off a company's servers. I think a few additions like those could extend the appeal without sacrificing the overall simplicity.
The subtleties of Bokeh could make it easily ignored by those who see just another blogging. But its little differences can make for a new experience. Whether Bokeh finds an audience or not, it's refreshing to see a service that is not all about sharing in our over-shared world. It's a nod to the personal and private enrichment possible by recording life's moments. [iTunes App Store]