On May 1, a Missouri man named Duane Lester published on his personal blog a post titled "Changes Implemented After MO Auditor Finds 'Serious Shortcomings' In Holt County Sheriff's Department." 10 days later, the local newspaper for Oregon, Missouri, covered the same story Duane had written about on his blog.
In fact, the Oregon Times Observer was so inspired by his post, they used Duane's same headline and his copy! Without permission or attribution. All they did was tack on an extra paragraph at the end. Incredible!
But Duane didn't take this lying down. He went down to the Observer's headquarters and confronted Robert "Bob" Ripley, Publisher and Managing Editor of the Oregon Times Observer, arguably the man responsible for the plagiarism, bringing with him a letter asserting copyright. After a incredibly roundabout and generally difficult conversation, they ultimately cut Bob a check for $500. Go Duane! We all are behind you. That effing sucks.
Here's what Duane had to say to us:
Molly,

After Bob gave me the check, I drove down the street to the bank and cashed it before he had time to stop payment on it. I wasn't sure he would, but I didn't want to give him the opportunity. He was pretty angry.

I came home, wrote the blog post and edited the video. After I uploaded it to YouTube, I embedded it in the blog post and hit "Publish."

I'm a member of several blogger Google groups, so I shared it with them. They in turn shared it on Twitter and Facebook.

The video was a viral hit. Twitter blew up. Facebook too.

It was linked at many different websites, like PJ Media Lifestyle, The Daily Beast and Jim Romensko. Tonight hit the front page of The Blaze.

I don't have any animosity towards Bob or his newspaper. I just didn't like being stolen from. In reality, I would have let him print it for just a byline.

I don't know what else you need. Feel free to send any questions over.

In Liberty,

Duane Lester
G/O Media may get a commission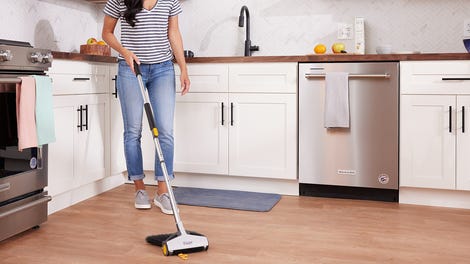 BOGO 50% Off
Flippr - BOGO 50% Off
Plagiarized newspaper article, printed May 10, 2012.
Original blog post, published May 1, 2012.