After a calamitous data breach exposing the personal information of more than 145 million U.S. citizens, Equifax shareholders this week voted to re-elect all of the company's board members following its first annual shareholder meeting since the incident.

MarketWatch reports that several board members, including Chairman Mark Feidler, faced a significant, albeit futile, resistance. Sixty-four percent of the votes were in favor of keeping Feidler, while 35.5 percent wanted him gone.
A private equity firm founder, Feidler succeeded former Chairman Richard Smith, who was also the company's CEO, last month. Smith had resigned in the wake of the 2017 breach. Mark Begor, a former General Electric executive, became CEO last month.
Per MarketWatch, Feidler and two other board members re-elected this week—John McKinley and Mark Templeton—were on the company's technology committee at the time of the breach.
In a letter to company shareholders last month, an investment advisor, CtW Investment Group, urged against re-electing the board members, saying they had failed to prevent the breach despite repeated warnings about security flaws.
G/O Media may get a commission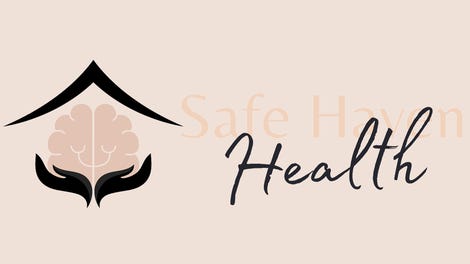 Addiction counseling
Safe Haven Health
"This is a strong vote of disapproval in Equifax board leadership," Dieter Waizenegger, executive director of CtW, said in a statement. "By not responding to warnings before the breach and by essentially phoning in its response, Equifax's board has failed to live up to its duties to shareholders and the public at large. The message today is clear: Shareholders want to see a change."
Feidler said in a statement that the company still had more work to do in the wake of the breach. Begor told shareholders yesterday that Equifax was investing heavily in IT infrastructure and trying to "enhance how it interacts with customers," according to a person who attended the shareholder meeting, per the Wall Street Journal.
Since the incident last year—which was kept from the public for 40 days after discovery, and now includes allegations of insider trading on the executive level—Equifax's name has become synonymous with corporate security negligence.
The company is known for failing to stop a breach that was likely prevented easily and for failing to respond appropriately in the aftermath, a reputation that will beset the credit-reporting agency's public image potentially for years to come.
Update, 6:30pm: Below is a portion of the press release CtW circulated following the vote that resulted in Feidler, McKinley, keeping their jobs.
Shareholders at Equifax's annual meeting today registered a strong vote against three directors, Chairman Mark Feidler, John McKinley, and Mark Templeton, with 35.75%, 34.84%, and 31.14% of shareholders opposing the reelection of these directors, respectively. Investors held the directors accountable for poor cybersecurity oversight that contributed to the company's massive 2017 data breach and the company's subsequent poor crisis management.

The level of opposition is unusual, given that the average opposition vote for directors for S&P 500 companies was 3.1% in 2017, according to proxy advisor ISS. Opposition levels for directors Feidler, McKinley, and Templeton were also higher compared to last year, at 0.2%, 0.3%, and 1.4% respectively, demonstrating shareholder's recognition of the need to provide more effective board oversight of the company's technology practices and crisis response efforts.