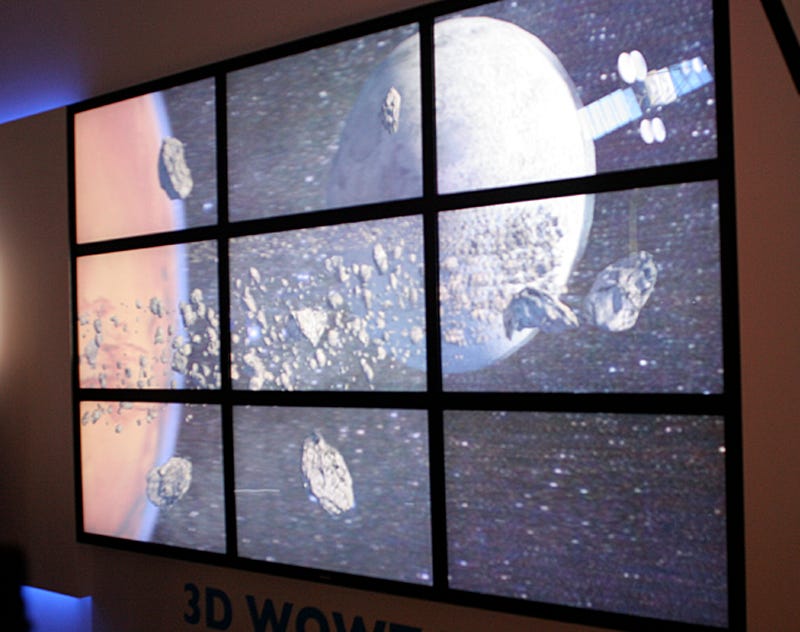 At Philips' IFA booth we saw the 132-inch Wow 3D Display experience. Did we get wowed? Sadly, not really.
First, it is not a single 132-inch display, but nine 42-inch 3D panels put together (Philips never claimed otherwise, by the way. Only some blogs did.) Even when you are in the optimal view position, right in the center, about three meters in front of it, the 3D effect is only good with some footage. The rest of the time it will get you dizzy. The single 42-inch panel on its own was more impressive, maybe because it fits better your field of view, maybe because their sample footage looked better (they had some awesome Soviet airplanes.)
The worst 3D display at IFA 2007 came from LG, which resulted even more unbearable than Jacko's Captain Eo. Mark and I were surprised that they even dared to show it.
So far, the Hitachi GPS/Game-oriented is the only worthy display for any mighty 3D warrior.