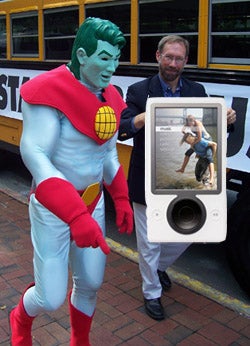 What do you get when you combine three execs from companies that didn't quite make as huge a dent on the portable media player industry as Apple? A company called Broadband Instruments with plans to release some sort of ultimate music player that's based on an "internet radio ecosystem".
What's supposedly special about this is its wireless connectivity (like the Zune), online radio station integration (presumably streamed over Wi-Fi), socialization (again, Zune, or perhaps Pandora-like services), and music recommendation.
What's also interesting is that they say "traditional" USB connections will "play a minor role in getting content to your device." We wonder which one of those three gets stuck being heart.
Music Vets Prep Next-Gen Player [Wired]