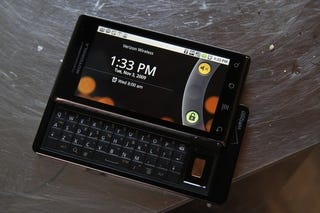 Over at DroidForums they've got a tutorial on how to hack your Droid to enable GUI Wi-Fi tethering, as Moto's Android may do many things, but it stops short at hooking up with your laptop or other wireless gadget.
Modder WebAcoustics says of the hack:
"Please note that this involves rooting your phone, installing a custom recovery image, and a custom kernel. This is not for the faint of heart"
If that doesn't intimidate you, then hop on over to DroidForums for the details. [DroidForums via The Gadgets via Engadget]