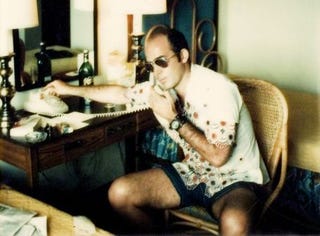 We're looking for reporters based in either the San Francisco or New York areas. You need to know your tech, but even more importantly you need to be able to sniff out a good story.

The ideal candidate for the job has a background in newspaper or magazine work, with a few years of professional reporting and writing under their belt. Experience in tech is essential, but we're really looking for someone who's accustomed to doing the investigative work that breeds a good story. Those who thinks that scoops come from PR folks need not apply.
Again, we're looking for people with a track record of breaking news. Providing links or scans of stories you've broken is a surefire way to grab our attention.
If that sounds like you, send an email to jobs@gizmodo.com with the subject line "Amazing Reporter." We hope to hear from you soon.