Check out some wild speculation about a major death in Avengers: Age of Ultron. A new clip shows Bruce Willis pontificating in his escaped-android movie Vice. And there's a breakdown of the differences between the movie and TV show versions of 12 Monkeys. Spoilers now!
Top image: Avengers: Age of Ultron
Avengers: Age of Ultron
In the realm of speculation, Matt Timmy Creamer guesses that someone will die in the upcoming Avengers movie, because Joss Whedon.
Rumors have pretty consistently pinned Hawkeye, the most under-utilized Avenger, as the most likely to die. However, Creamer thinks that War Machine/James Rhodes is more likely to die, as neither Don Cheadle nor his characters has been announced as being in any future films. He also thinks that the plot has an emphasis on Tony Stark regretting his role in the events of the film, which will kick start Civil War. Thus, the death of his close friend makes some sense. All speculation, based on nothing concrete from the actual film — so take it for what it's worth. [Movie Pilot]
And here's a new still from the movie, which looks to be from the scene that opens the extended trailer. [Slashfilm]
G/O Media may get a commission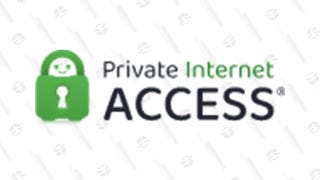 $3 per month
Private Internet Access | 2 Years + 2 Months Subscription
---
Ghostbusters
Paul Feig told Empire magazine that he has "too much respect" for the original to do a sequel. He added another reason for doing a reboot instead:
There's also the feeling that once the world knows ghosts and has seen them busted on such a large scale, they run the risk of becoming pedestrian. There's something fun about introducing our world, which has never seen ghosts, to the phenomenon of ghosts. I love origin stories and to introduce new characters.
He also says that the film will be PG-13, but:
I want ours to be scarier than the original, to be quite honest. Katie Dipold and I are so focused on wanting to do scary comedy. We don't want to hold back.
[via Spinoff Online, Comic Book Movie]
---
Vice
Here's the first clip from the movie, featuring Bruce Willis starting a search and opining about acceptable losses. [ Coming Soon]
---
Tomorrowland
Here's a photo from the movie, with the titular Tomorrowland in the background. [ Coming Soon]
---
Inside Out
Here's a new still. [ Empire]
---
12 Monkeys
Entertainment Weekly has a breakdown of the differences and similarities between the movie and the show. Among the differences are Cole, whose show counterpart is "wracked with guilt and seeking redemption for killing people to survive the apocalypse"; the future has its own storyline that is integral to the plot, rather than being simply glimpsed; the 12 Monkeys group is no longer a red herring, it has a real purpose; and, hugely, the rest of the characters have been changed, too. Explains showrunner Natalie Chaidez:
Cole still abducts a doctor named Railly and meets an insane person named Goines. But Railly (Amanda Schull) is virologist in the series instead of a psychiatrist love interest and she more actively helps Cole. While Goines is a female math wiz (Emily Hampshire) instead of a googly-eyed male animal activist (Brad Pitt). "Pitt's performance was so iconic, the series had to do its own twist. She's a bit of mercury on screen that wiggles and waggles and you can't figure out what she's going to do next."
More about the similarities and differences at the link. [ Entertainment Weekly]
---
Supernatural
Misha Collins says that Castiel will be integral to getting rid of the Mark of Cain:
It's definitely shaping up to be a team effort, but Cas will be instrumental in 'de-marking' Dean … Getting the mark gone is an important mission for the rest of the season, and I think that that struggle is taking the fore[ground] in terms of … illness … In this stretch of the season arc, the focus is on Dean, and Cas' health is not nearly as much of an issue.
---
Agent Carter
Here's a featurette on the new show:
---
Gotham
Here's the synopsis for episode 13, "What the Little Bird Told Him":
In an attempt to get his job back, Gordon seeks to capture Jack Gruber (guest star Christopher Heyerdahl), a deranged electrical genius who escapes Arkham Asylum. Meanwhile, Falcone struggles to hold onto his empire after Fish Mooney makes her next move in the all-new "What The Little Bird Told Him" episode of GOTHAM airing Monday, Jan. 19 (8:00-9:00 PM ET/PT) on FOX. (GTH-112) (TV-14 L, V)

Cast: Ben McKenzie as Detective James Gordon, Donal Logue as Harvey Bullock, Jada Pinkett Smith as Fish Mooney, Sean Pertwee as Alfred, Robin Lord Taylor as Oswald Cobblepot/The Penguin, Erin Richards as Barbara Kean, David Mazouz as Bruce Wayne, Camren Bicondova as Selina Kyle/the future Catwoman, Zabryna Guevara as Captain Sarah Essen, Cory Michael Smith as Edward Nygma/the future Riddler, Victoria Cartagena as Renee Montoya, Andrew Stewart Jones as Crispus Allen, John Doman as Carmine Falcone

Guest Cast: Morena Baccarin as Dr. Leslie Thompkins, Drew Powell as Butch Gilzean, David Zayas as Maroni, Christopher Heyerdahl as Jack Gruber, Anthony Carrigan as Victor Zsasz, Kevin McCormick as Danzig, Dash Mihok as Detective Arnold Flass, Peter Scolari as Commissioner Loeb, Adrian Martinez as Irwin, Caroline Lagerfelt as Mrs. Kean, Richard Poe as Mr. Kean, Victor Cruz as Desk Sergeant.
---
Constantine
Here's the description for "The Saint of Last Resorts Part 2":
JOHN PUTS HIS LIFE ON THE LINE AS HE GETS EVEN CLOSER TO THE SOURCE OF THE RISING DARKNESS - CLAIRE VAN DER BOOM AND EFREN RAMIREZ GUEST STAR - In order to fend off a vicious attack, John (Matt Ryan) summons a demon into himself. Chas (Charles Halford), Zed (Angélica Celaya) and Anne Marie (guest star Claire van der Boom) race against time to save John before it's too late.
[ K Site TV]
---
Helix
Go here for more photos from episode 2.01, "San Jose." [SpoilerTV]
---
Resurrection
Go here for photos from episode 2.11, "True Believer." [SpoilerTV]
Additional reporting by Charlie Jane Anders and Diana Biller