What's on the stands this week? First off, there's Dark Horse's new miniseries BPRD: Hell On Earth - Devil's Engine...
Caught between bat-faced monsters, a devastating earthquake, and the mad science experiments of Zinco, Devon and Fenix form an uneasy alliance in order to get to safety!
There are also new issues of Daredevil, Fury MAX, Adventure Time, Conan the Barbarian, Avengers vs X-Men, AVX: Versus, Batwoman, Shade, Red Hood and the Outlaws (preview here), Wonder Woman, Locke and Key: Clockworks, Sixth Gun, Atomic Robo: Real Science Adventures, Saucer Country, and Saga.
As far as graphic novels, one of the more interesting reprints this month is the full collection of Ed Brubaker's short-lived Vertigo series Deadenders from 2000. Here's a synopsis of that:
Twenty years after the devastating Cataclysm, society has been separated into sectors in which the rich are able to enjoy machine-generated weather and sunlight while the poor are forced to live an eternally dank and dark existence. Banished to the dismal Sector 5, the angst-ridden Beezer discovers that the corrupt city police are hunting him because of his experiential visions of a pre-apocalyptic world. Now Earth's reluctant savior must learn his true origin and the meaning of his visions before he is captured and killed.
G/O Media may get a commission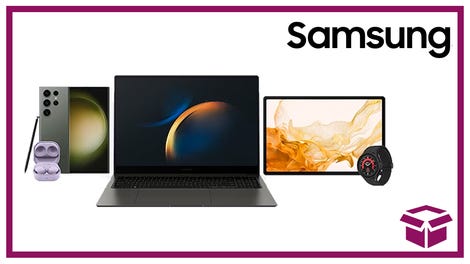 24 hour deals
Discover Samsung - Daily Deal
Other bookshelf material out there include a new reprinted volume of Chris Claremont's New Mutants run and the steampunk book Battle Of Blood And Ink ("If you're visiting the flying city of Amperstam without the latest printing of The Lurker's Guide, you might as well be lost. This one-sheet is written, edited, and printed by Ashe, a girl raised on the streets of the flying city, and is dedicated to revealing its hidden treasures and deepest secrets"). And as usual, here's the list of everything being released to comic stores tomorrow, and you can find your nearest comic retailer here. Happy reading, gang!