Normally we leave the fawning over new cars to that other blog, but the new Infiniti EX Concept has some gadget-y goodness that has even our by subway/sneaker selves eyeing this luxury SUV.
The "Infiniti Around View Monitor" banishes blind spots with small cameras (I didn't notice them, and I looked) mounted on the front, sides and rear to compose a 360-view of the SUV and map out potential paint-chippers on all sides of the vehicle. The image is displayed on the nav screen, whose controls have an odd angle to them, I think, but that's a minor point.
Also using the camera setup is an upgraded "lane departure prevention" system, which scopes out lane markers in front of you—if you start to change lanes without turn signal, it harasses you with both sight and sound. I hate people who don't use turn signals, so I think this is awesome.
G/O Media may get a commission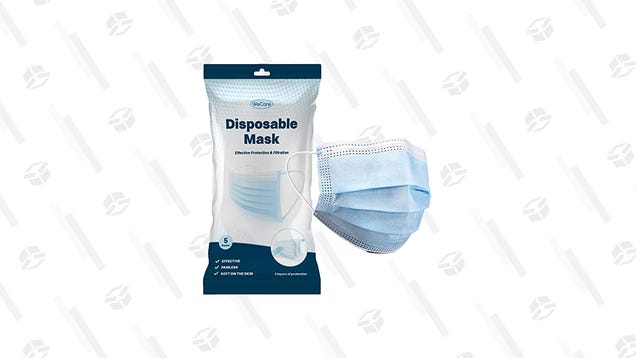 WeCare Disposable Masks With Elastic Earloops- 5 Pack
Another kind of geeky, though perhaps pointless, feature is its liquid crystal glass roof panel, whose transparency you can change on the fly with a touch sensor in the dash. They weren't showing it off when I checked out the car, but I'm pretty sure it's cooler than the whirring, rickety sunroof in my '91 Corolla.
New York Auto Show [NY Auto Show]