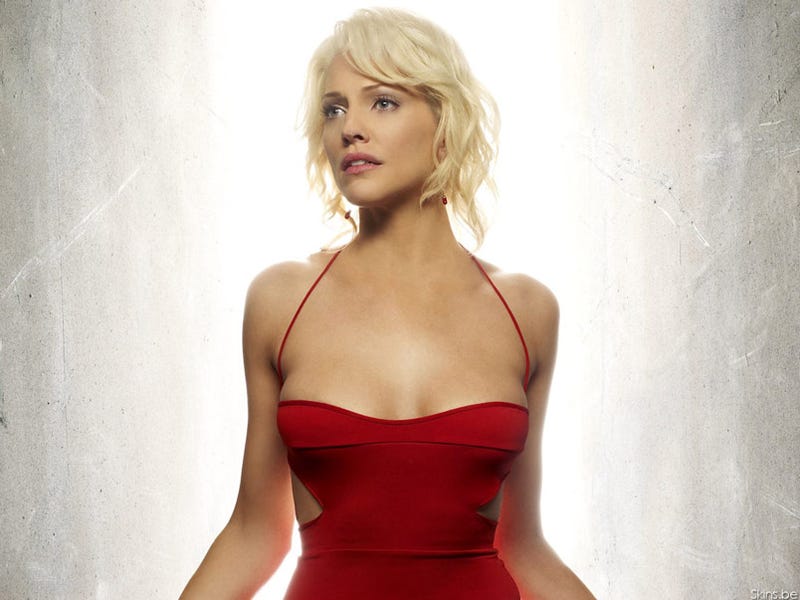 Did you catch what happened last week on Battlestar Galactica?? Holy! Whether you did or not, io9 has a good roundup of Battlestar goings-on so you can be prepared for the next episode tomorrow night.
You should basically skip these posts if you haven't watched last week's episode, and come back later when you have. Just to save yourself some headaches if you (like us) really hate spoilers.
Liveblogging the BSG premiere - Slight spoilers if you haven't seen it.
Every weird twist and turn recapped, in real time. With a healthy dose of snark, and some cake.

BSG's Top What-The-Frak Moments So Far.
The craziest and creepiest twists from the first three and a half seasons, just to put last week in perspective.
The Final Cylon Should Have Been... - Spoiler if you haven't seen the premiere!
Were you bummed it turned out to be [SPOILER REDACTED]? Here are some of the other people/things it could have been.
How Sad Is [SPOILER REDACTED]?
Something happened last week. Spoiler alert!
BSG Ends With Ultimate Mind-Frak? (Spoilers)
There's a rumor going around about the crazy-pants final scene of BSG. And the people spreading it said the final Cylon was one of five people, one of whom was [SPOILER REDACTED]. So you never know...