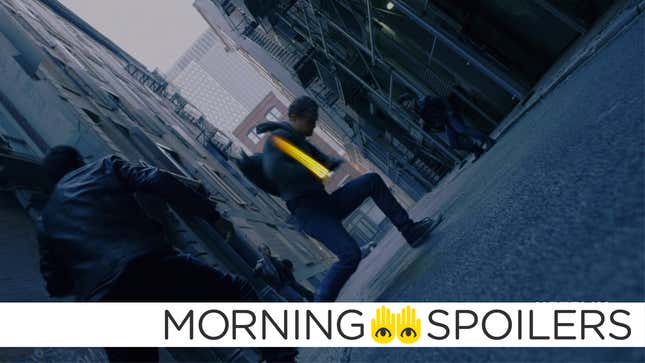 Jamie Foxx discusses his long road to joining Spawn. Get a look at the armor, villains, and giant crab men of Aquaman. Chloe Bennet teases hair-based changes for Agents of SHIELD's next season. Plus, what's to come on Cloak and Dagger, and fleeting teases for Walking Dead and Fear the Walking Dead's Comic-Con news. Spoilers now!

Vizio's Latest TVs Go All Quantum

Us
Deadline reports Yahya Abdul-Mateen II (Aquaman) and Anna Diop (Titans) have joined the cast of Jordan Peele's latest.
---
Spawn
In a recent interview with Yahoo, Jamie Foxx revealed he's been campaigning to play Spawn for the last six years.
I've been a huge fan of Spawn since it first came out. When you talked about the first black superhero — it was like, "Wow, that's something else.' We love all superheroes, but that really stood out — and then the movie, and when it ran on HBO [as an animated TV series].

Six years ago, I flew to Phoenix and just walked in on Todd McFarlane and said, "I want to tell you that you're a badass and if you ever decide to do the movie, I want to throw my hat in the ring." And I had something that I wrote up. He was like, "What?!" I was like, "Man, I don't think you understand." Spawn is one of the most interesting characters. Because he's blessed by God but he's raised by the Devil, in a sense. I said, "If you can convey that — that the superhero is blessed by God but raised by the Devil — that's something we haven't seen in a while. And it doesn't take a lot of money to get it off.

Once it started getting kicked around, I always checked back in. And that's the thing about it — for some people, [the news of my casting] came out of nowhere, but for me, this was years and years of honing in and wanting to disappear in that character and be true to it. It's been dope.
---
Booster Gold
Screen Rant asked Nathan Fillion to weigh in on recent rumors he may be playing Booster Gold in the DCEU.
I heard that. He's a great character. Am I vying for the role? And do I want an internet thing to go crazy? No, I don't want that to happen. Do I think it's a great role? Yes. Would I do an amazing job... I like to think that I would... I like to think that I would. I like to think I would. He's a great character. He's such a dufus. I could do that.
---
Aquaman
Entertainment Weekly has photos of the film's tie-in action figures, including one for a brand-new humanoid crab named the Brine King. The outlet states, "we're told this 'crustacean will attack, swing his claw and capture enemies in a lethal vice grip.'"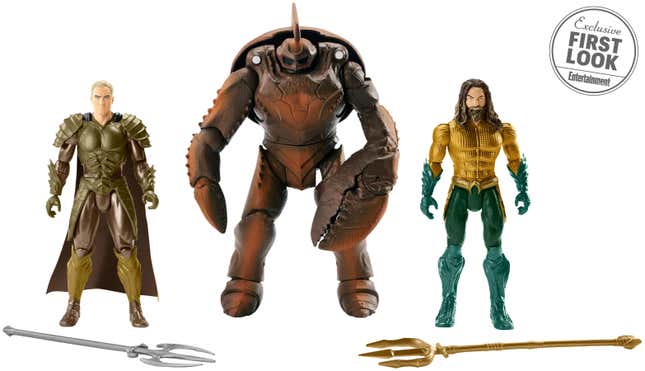 Willem Dafoe's character, Vulko, comes with a hammerhead shark.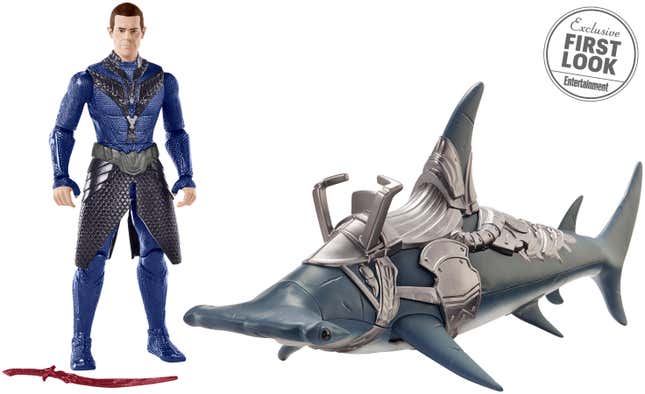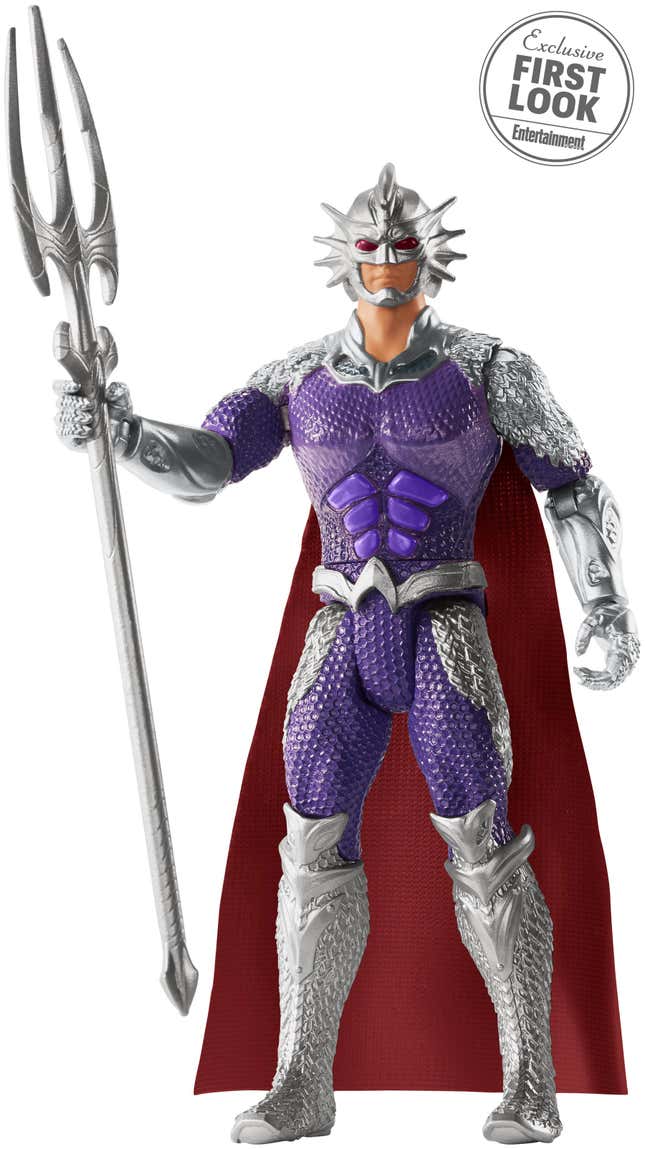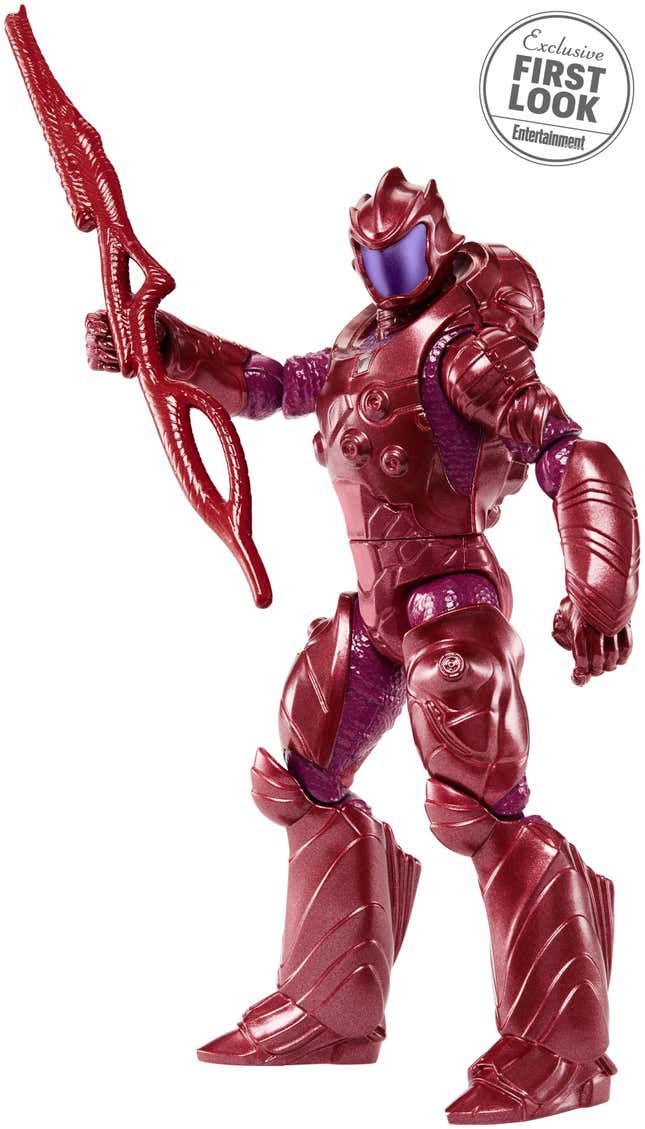 ---
John Wick 3: Parabellum
Keanu Doing Things has four more set photos of John Wick atop his dark steed.
---
Glass
Samuel L. Jackson is back as Mr. Glass in the latest teaser.
---
Anna and the Apocalypse
Collider has the San Diego Comic-Con poster for the upcoming Christmas-horror-musical.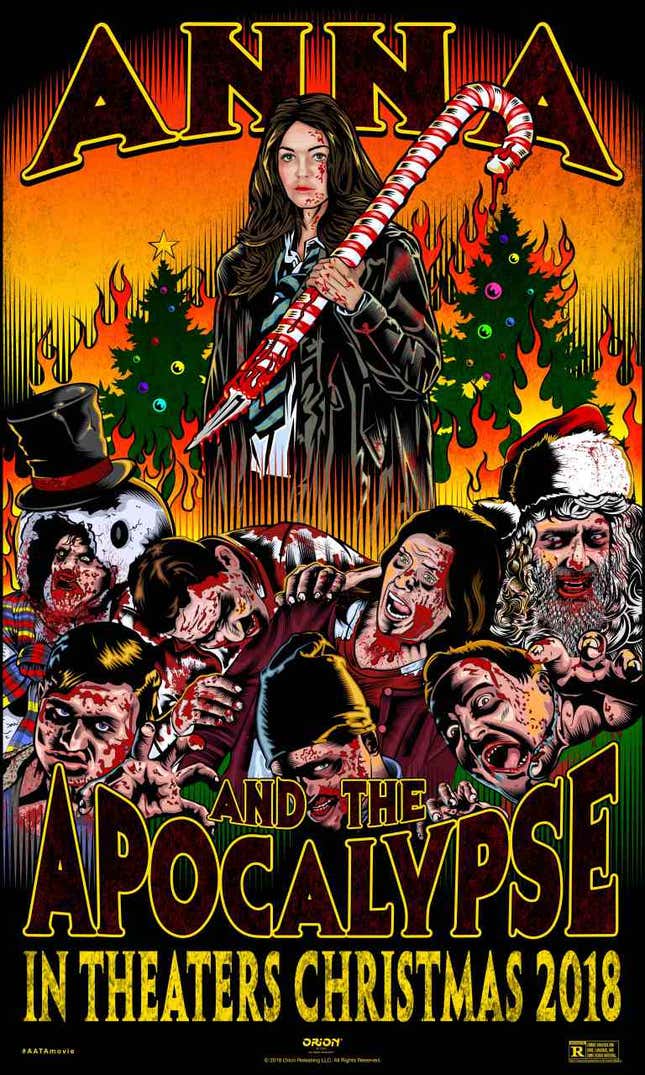 ---
The Predator
A new international trailer has made its way online.
---
Iron Fist
Last night's San Diego Comic-Con panel also conformed that Alice Eve will play Typhoid Mary, a brief romantic interest of Matt Murdock's, who eventually becomes a recurring Daredevil villain with a host of psionic superpowers.
---
Titans
During last night'sComic-Con panel, Geoff Johns confirmed the series will include appearances from Jason Todd and Donna Troy. [Screen Rant]
---
Rise of the Teenage Mutant Ninja Turtles
In addition to Lena Headey and Johnny Rotten joining the supporting cast, more new villains includes Rhys Darby as Hypno-potatmus, Jorge Gutierrez as the monstrous Ghostbear, Fred Tatasciore as the excellently-named Repo Mantis, Tom Kenny as the animatronic Alberto, John Michael Higgins as the mutant earthworm Warren Stone, and Tim Simons and Sam Richardson as a pair of inseparable minions named Huginn and Muninn. Additionally, Rob Paulsen and Maurice LaMarche (Pinky and the Brain themselves!) have been cast as two high-ranking members of the Foot Clan with flaming heads.
---
Black Summer
Netflix has ordered eight episodes of the Z Nation spinoff, Black Summer, starring Jaime King as "a mother, torn from her daughter, who embarks upon a harrowing journey, stopping at nothing to find her." [Deadline]
---
Siren
During the show's panel at San Diego Comic-Con, it was revealed season two will continue to explore the mythology of the siren's song while introducing more mermaid characters.
---
Marvel Rising/Agents of SHIELD
TV Line spoke to Chloe Bennett and Kamil McFadden about the new animated series, Marvel Rising. According to Bennett, her teenage incarnation of Quake is similar to Skye from season one of Agents of SHIELD.
She's just lighter and hasn't gone through everything that Daisy has gone through on the show, yet.
Bennett went on to state she has blonde hair in season six of Agents of SHIELD.
I'm blonde in season six. It's a big tease. There's different hair in season six. Gemma's got bangs. Everyone's hair is a little different.
---
Cloak & Dagger
After discovering her boyfriend literally fridged at the end of last night's episode, Detective O'Reilly learns she's in mortal danger in the trailer for next week's episode, "Back Breaker."
---
The Walking Dead
AMC has released a quick teaser for the full San Diego Comic-Con trailer coming later today.
---
Fear the Walking Dead
...and finally, here's the same for Fear the Walking Dead.


---
Banner art by Jim Cooke.