Spoilerati, rejoice! An Iron Man bombshell says she'll be back in the new movie, and an extra describes Tony Stark's public appearance. Also, J.J. Abrams talks Star Trek, and there are loads of Virtuality pics. Plus Inception, BSG and Heroes.

Iron Man 2:
An anonymous tipster tells io9 that this movie is seeking tons of extras to be in a large scene shooting in Van Nuys, CA over a five-day period. The extras are being asked to bring their street clothes, but also formal attire and casual wear. So the source speculates it takes place at some kind of science-and-technology expo. Possibly a scene where Tony Stark butts heads with Sam Rockwell's Justin Hammer? As always, take it with a few grains of salt, but it sounds plausible. [Anonymous source]
Also, Leslie Bibb, who played Christine Everhart (the reporter who jumps into bed with Tony Stark), let slip that she'll be back in the sequel. Could she be one of the people hounding Tony about his admission that he's Iron Man? [NY Post]
Star Trek:
Those of you are tired of vague quotes about whether the next Trek will be an all-new adventure or a rehash, skip to the next item. Director J.J. Abrams tells Sci Fi Wire, "The great thing is we're all open to anything," Abrams said. "I think the fun of where we are with Trek is that it can and should just be fully explored. So I think to limit ourselves to only new adventures would be a mistake. But I also think we want to take advantage of [the rich universe]." [Sci Fi Wire]
G/O Media may get a commission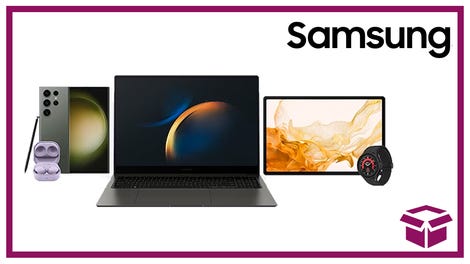 24 hour deals
Discover Samsung - Daily Deal
Inception:
Star Marilon Cotillard talks about this ambitious film, but doesn't say much besides volunteering that Christopher Nolan has "so many things to say and share." And the movie is hard to pin down to one genre. "It's about the mind, it's that complex," she adds. That clears everything up. [MTV]
Battlestar Galactica:
This is a totally unconfirmed rumor, but a source tells io9 that the "Plan" TV movie is all from the point of view of your favorite cranky Oedipal Cylon, Cavil, because that's the only way they could get Dean Stockwell to agree to be in it. And apparently, it's sort of a collection of outtakes from the first two seasons, to allow you to connect the dots. [You heard it on the Internet so it must be true]
Fringe:
So you know how the World Trade Center is still standing in the alternate New York that Olivia visits in the first season ending? The next season will explore the ramifications of that discovery, in terms of whether 9/11 never happened or whether it simply hit a different target, says J.J. Abrams in the same interview as the Trek comments above. "You have to watch to see how that plays out... I think it will be very satisfying." [Sci Fi Wire]
Virtuality:
A frakload of images from Friday's TV movie just turned up online. Enjoy! [SpoilerTV]

Heroes:
The stories this show is about to tell will "ROCK YOUR WORLD," promises Greg Grunberg, who wouldn't lie to you. Also, you can't fail to be excited when you find out the show is hunting for an eleven-year-old actor to play a young Nathan Petrelli. After all, the one crucial ingredient the show has been missing all along? Flashbacks. [EW]
Also, a source claims that Claire finds a dead body on the sidewalk in the season opener, and there's speculation it may be one of her two roommates. And the title of episode 4x03 has been confirmed as "Acceptance." [The ODI]
Additional reporting by Alexis Brown.