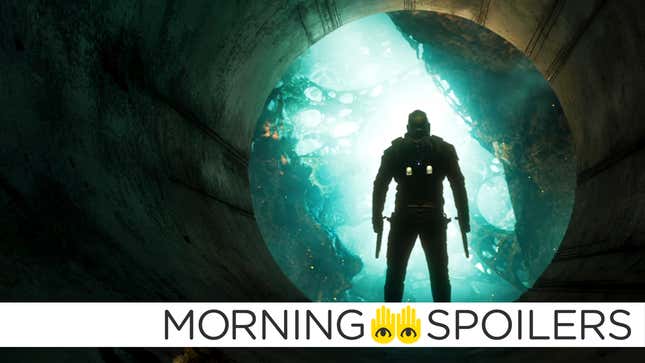 A Wrinkle In Time gets a release date. Ghost in the Shell reveals its take on an iconic sequence from the anime. There could be less Leslie Thompkins on Gotham in the future. Plus, new posters for Logan and Rogue One, more clips from Fantastic Beasts, and a new look at Class. To me, my spoilers!
Giving Optimus Prime a Proper Back Story | io9 Interview

Guardians of the Galaxy Vol. 2
Commenting on yesterday's news that Fox and Marvel swapped character rights to allow Negasonic Teenage Warhead in Deadpool and Ego the Living Planet in the Guardians sequel, director James Gunn seems to imply that Ego has an important place in the film's plot:
When I first pitched Ego as Quill's father, I THOUGHT we owned the character. After I had worked out a very elaborate story with Ego the Living Planet as a very important part of the Marvel cosmic universe, I learned that we actually didn't own the character. I had no back up plan, and it would be nearly impossible to just drop another character in. Thank God Fox came to us and wanted to make a trade...
[Facebook]
---
Disenchanted
Amy Adams is up for the sequel:
I don't know when it's starting, but we definitely have had conversations. If the script is right, I still stand by that. I trust that the team they're putting together is putting together something that makes it timely. I think it's a good time in our world for Disenchanted.
[E!]
---
A Wrinkle in Time
Here's a new behind-the-scenes featurette from the film, part capitalization on the "mannequin challenge" meme that's all the rage, part announcement: the film will be released on April 16, 2018.


---
Ghost in the Shell
Here's a clip—recorded off screen—from the recent press event for the trailer, revealing the film's full take on the "shelling sequence" opening from the anime.
---
Rogue One: A Star Wars Story
Here's another shockingly great new poster for the film.
---
Fantastic Beasts and Where to Find Them
Here are a few more clips, including Newt in a wizard's speakeasy, and another creature escaping from his suitcase.


---
Logan
Logan and Laura go on the run in a new poster for the film.
---
Gotham
Morena Baccarin has joined the cast of a legal drama at NBC—one that, if it goes to series, will see her role as Dr. Leslie Thompkins in Gotham knocked down to recurring guest rather than series regular. [Deadline]
---
Happy!
Christopher Meloni is set to star in the Syfy adaptation of the Grant Morrison and Darick Robertson graphic novel, about a former cop turned mob hitman whose life is irrevocably changed by an encounter with an imaginary blue-winged horse. [Deadline]
---
Class
Finally, here's a new stack of pictures from the sixth episode, "Detained." More at the link. [Combom]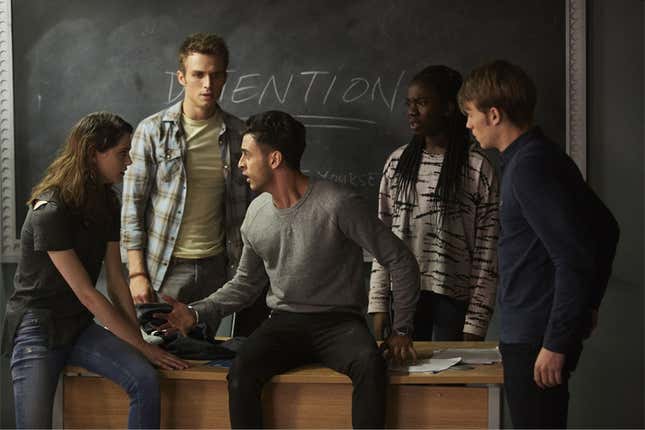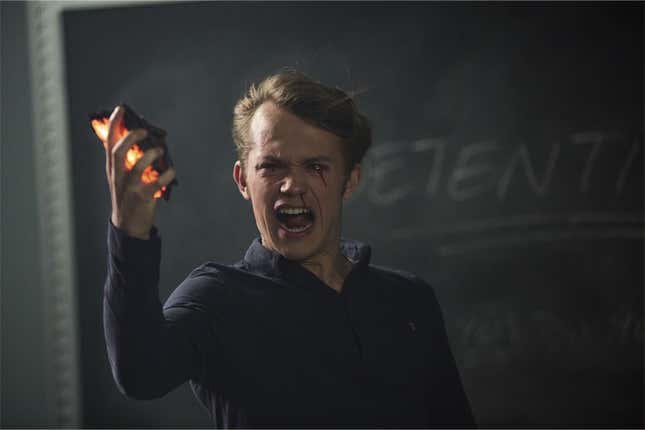 ---
Additional reporting by Gordon Jackson. Banner art by Jim Cooke.