Another zany superhero costume is being made realistic in the transfer to the silver screen. Andrew Garfield talks Spider-Man. Get your first extended look at Olivia Munn on Chuck. There are huge Fringe spoilers and a new Caprica promo. Spoilerama!

The Avengers:
Jeremy Renner confirmed the unsurprising news that he won't be wearing the classic purple costume from the comics to play Hawkeye, which he thinks is all for the best anyway:
"I think it's going to be a little more reality-based. You can kind of tell with Scarlett [Johansson]'s character [in 'Iron Man 2'], it's going to be more of a uniform . . . and not a big purple, comics sort of thing. That's why I think it's more palatable to audiences - there's almost a sense of reality to these superheroes. That's what makes it interesting to me, anyway."
He also says Black Widow and Hawkeye have a "relationship [that] is still to be discovered", which could really mean anything from they're lovers to they share one thirty-second scene together. [MTV Splash Page]
Spider-Man Reboot:
Andrew Garfield again said playing Spidey is the realization of his childhood dreams, then he made an interesting connection between Peter Parker and his other upcoming science fiction role in Never Let Me Go:
"It's mythology. Comic books are derived from mythology. It's ancient storytelling. It's Shakespearean and Greek. It speaks to the same themes of what it means to be alive that a film like 'Never Let Me Go' deals with. [Spider-Man's] struggle is the same as every young boy's struggle. Who am I? What's the best way to live? How can I serve something greater than what I am? Is there a purpose in this life? All of these themes … I find it just as rich. I'm so excited."
G/O Media may get a commission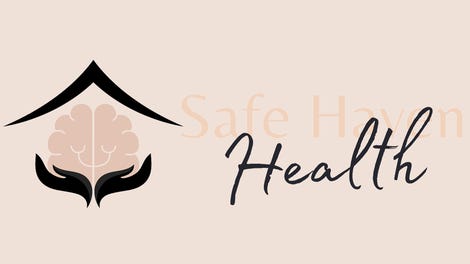 Addiction counseling
Safe Haven Health
Never Let Me Go:
And now, back to the highly quotable Andrew Garfield. He says this film is a "call to arms" for living life to the fullest, and the movie ponders the question, "Do we have souls?" He also explains how he feels the science fiction element fits into the larger movie:
"The sci-fi element was an incredible Ishiguro creation, to create this microcosm of what it is to be alive, and how little time all of us have," he said. "It's analyzing how we choose to use it. It's reminding us, hopefully, that we do have a choice to we wake up in the morning and think, 'What do I want to do?' - not 'What should I do?' and 'What am I obliged to do?' but 'What do I want to do with this very unique day?'"
Monsters:
Here's another poster for the post-apocalyptic alien invasion movie: [SpoilerTV] [gallery 5639296]

Harry Potter and the Deathly Hallows:
There's a new trailer out: [Underwire] Click to view

Transformers 3:
Just in case anyone is worried this movie won't have big enough guns, these new set photos from Detroit should put those fears to rest: [TFLAMB]

Reincarnate:
The Last Exorcism director Daniel Stamm will reportedly direct the next film in M. Night's Shyamalan's Night Chronicles trilogy. This movie (which is also known as Twelve Strangers) is about a jury on a murder trial that gets haunted by supernatural forces. [Deadline]
Fringe:
The premiere will focus on people from the other side trying to convince our Olivia that she's really the other Olivia, and we learn a pretty basic difference between the two - their marksmanship abilities are wildly different. [TV Guide]
You can check out a pretty much spoiler-free - but absolutely glowing - review of the first episode at this link. [Fringe Spoilers]
A few pictures of the Observer on the set: [Nigel Horsely's Flickr]

Chuck:
Four sneak peeks at the season premiere have been released: [SpoilerTV]
Zachary Levi, Yvonne Strahovski, and Dolph Lundgren share their thoughts on the season premiere: [Chuck TV] Click to view

There's even more cast interviews and behind-the-scenes footage at this link.
Finally, here's a short synopsis for the third episode, "Chuck vs. the Cubic Z":
A prison transfer delivers old foes the Buy More, canceling Chuck and Sarah's romantic mission; Morgan gets a surprise from Big Mike.
Supernatural:
Here's one more promo for the premiere, "Exile on Main Street": [SpoilerTV]
Caprica:
Three new promos for season 1.5 are out: [Battlestar Blog]
Haven:
Lucas Bryant explains how Nathan will deal with the fact that he can actually feel Audrey's touch:
Over these next episodes you're going to see Nathan struggle with thedecision of whether or not to tell Audrey that he can feel her touch. He will be asking himself, "What does this mean?" Well, Nathan has a pretty limited emotional vocabulary to begin with, so this stuff just ties him up in big dumb knots. There is also some great father/son relationship stuff coming up with the Chief in episode 11, some fun with Duke in episode 12 and then the finale in episode 13 will blow all minds on so many levels. Truly, mine is still blown. It will really leave you wanting - no NEEDING – more!
[Facebook]
Smallville:
The CW has released another sneak peek at the final season: [E! Online] Click to view

Lexa Doig (the wife of Michael Shanks, who plays Hawkman) will appear in the sixth episode "Harvest" as Dr. Christina Lamell who is found working with Tess. [@AlSeptien & @LexaShmexa SpoilerTV]
Additional reporting by Mary Ratliff and Charlie Jane Anders.