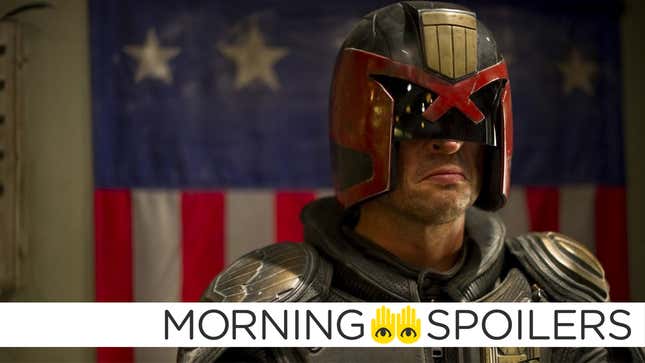 Yvette Nicole Brown joins the live-action Lady and The Tramp. John Boyega is producing a fantastical new horror film. Spider-Man: Far From Home set footage teases some familiar returning faces. Plus, new looks at Black Lightning and The Flash's return, and even more spectacular It: Chapter 2 set pictures. Spoilers, away!

The Boogeyman's Sophie Thatcher Reveals What Draws Her to Dark Characters | io9 Interview

Lady and The Tramp
Yvette Nicole Brown has joined the cast as Aunt Sarah, "Darling's aunt who took care of Jim Dear and Darling's baby while they were on leave for a few days. She is against the idea of having dogs around babies and is the main reason Lady escapes the home."
[Deadline]
---
A Spriggan
John Boyega is set to produce a new UK fantasy/horror film from writer-director Keir Burrows. Described as a "creature feature," the film concerns a recently widowed mother returning to her father's isolated hotel, only to learn it's been taken over by a Cornish troll of the film's title.
[Deadline]
---
Drax
Speaking with MTV International, Dave Bautista stated he hopes Drax still gets his own solo film, even if he doesn't play the character himself.
I think it's a beautiful story and I think it's been lost and overlooked a little bit. It's a beautiful and heartbreaking emotional thing to know where that love for his family and that heartbreak over his family being lost and murdered, where it comes from I think. I really pushed and fought for the Drax standalone film but I don't think it's ever going to happen. I really wish they would because I think there's a story to be told there and I think the fans would really love to see that story, even if it's not me portraying Drax, I just think it is an interesting story to tell.


---
Spider-Man: Far From Home
Set footage of Nick Fury and Maria Hill gearing up for a scene in London has leaked online.
Happy Hogan appears in a second set video posted to Reddit.
---
Jungle Cruise
Dwayne Johnson shared a set photo of himself with Jack Whitehall and an anaconda on Instagram.
---
It: Chapter 2
More set photos of Pennywise weaponizing the Paul Bunyan statue have surfaced.
---
Halloween
Coming Soon has the latest poster.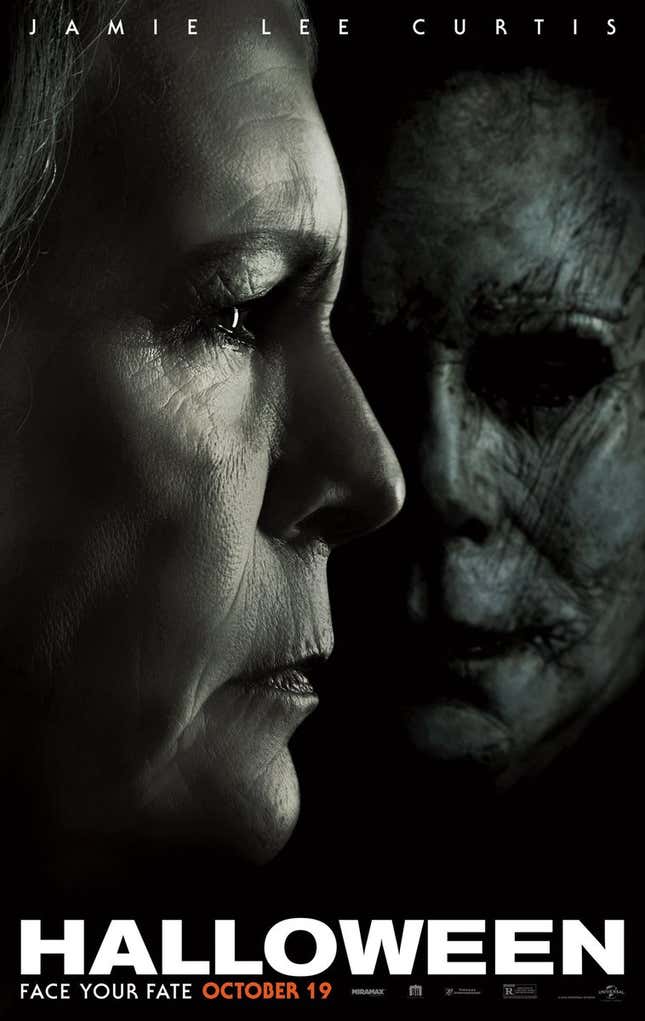 ---
Goosebumps 2: Haunted Halloween
Slappy commands an army of gummy bears on a new poster via Coming Soon.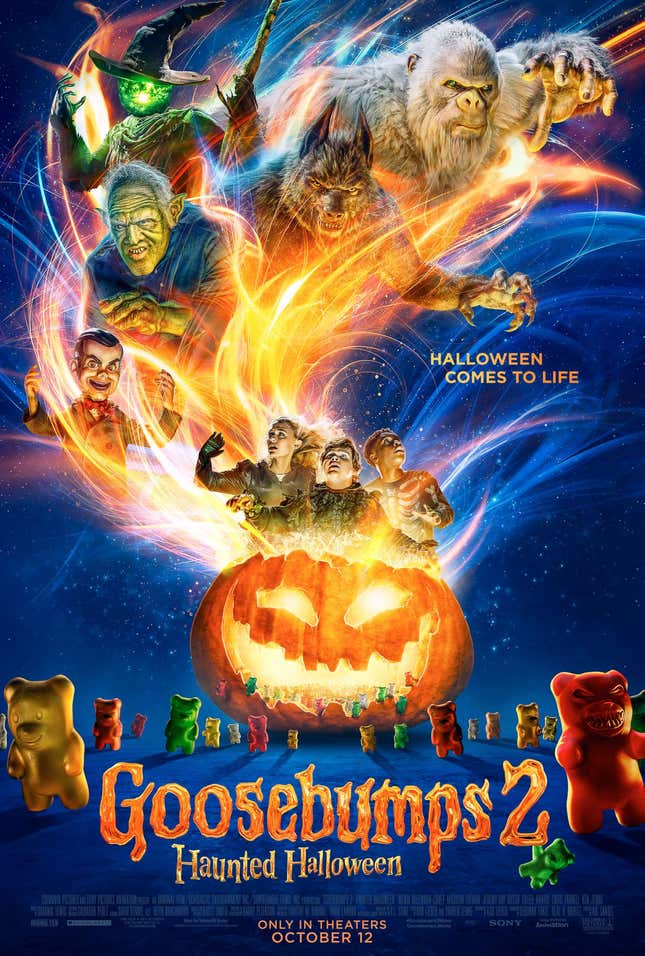 ---
Mary Poppins Returns
Three small children recognize Lin-Manuel Miranda from The Electric Company in Empire's new photo from Mary Poppins Returns.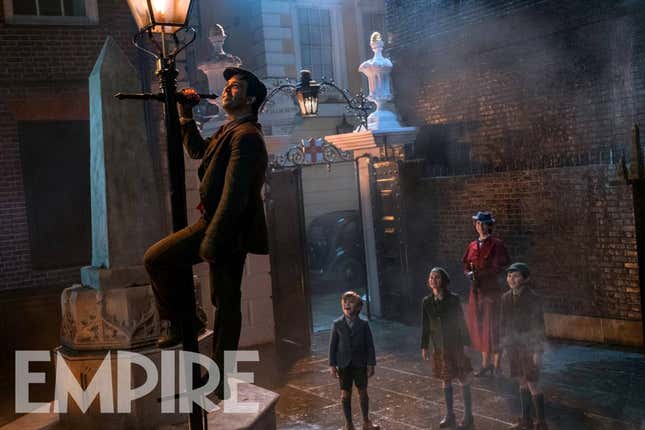 ---
The Predator
"The Ultimate Predator" is taller than ever in the new IMAX TV spot.
---
The Nutcracker and the Four Realms
Helen Mirren wants full control of the Nutcracker omniverse in the final trailer for Disney's The Nutcracker and the Four Realms.
---
Judge Dredd: Mega-City One
Karl Urban once again confirmed he's interested in reprising his role as Judge Dredd for the upcoming TV series, though is still not officially attached to star.
I'm not attached to it, although I did have a preliminary round of conversations with them. I am interested in doing it. There are a lot of great stories to tell there. It is up to them. I don't know really where they are in the stages of development. If I get the opportunity, great, otherwise some else will do it, and we can all see some more Judge Dredd. I did read the comics when I was a kid, as I teenager I read Judge Dredd a lot.
---
Arrowverse Crossover
That Hashtag Show reports the 2018 Arrowverse Crossover is looking to cast two new characters with no apparent comic book analogues— a Kryptonian named Lon-El, described as "as a mysterious visitor from another planet... with power that is teased as nearly infinite" and Dr. Elias Kern, "a psychiatrist... and brutal sociopath who appears to be starting to lose his grip on reality."
---
The Walking Dead
Skybound reports Brett Butler and John Finn have joined the cast as the Hilltop Colony's Tammy Rose and Earl Sutton, respectively.
---
American Horror Story: Apocalypse
It's the end of the world as we know it in the first non-teaser trailer for American Horror Story's ninth season.
On the more opaque side of the show's marketing department: A mushroom cloud leads to radiation poisoning in a pair of new teasers.

---
Into the Dark
Spoiler TV has images from the premiere episode of Blumhouse's holiday-inspired horror anthology series, "The Body." Click through to see the rest.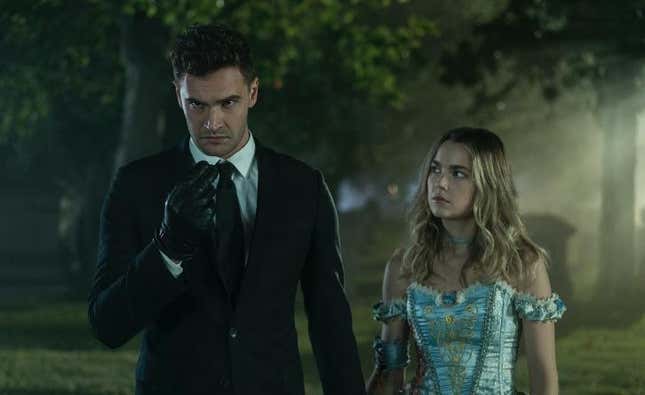 S1 E1 'The Body'

Original Streaming Date: October 5, 2018

A sophisticated hitman with a cynical view on modern society finds his work made more difficult when he has to transport a body on Halloween night, but everyone is enamored by what they think is his killer costume.
---
Black Lightning
Black Lightning returns in the first official trailer for season two.
---
The Flash
Finally, Barry and Iris meet their daughter from the future in the first real trailer for The Flash's fifth season.
---


Banner art by Jim Cooke.