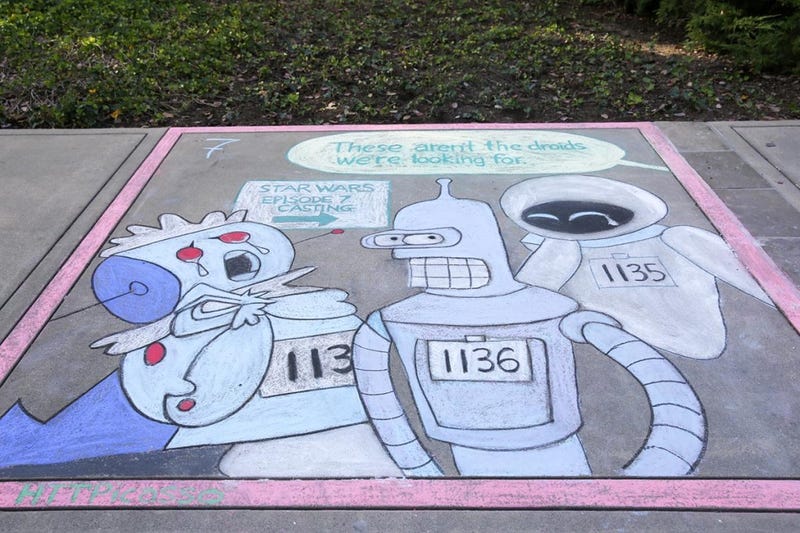 Every year, ILM and other tenants at San Francisco's Letterman Digital Arts Center take part in a sidewalk Chalk Art contest - and this year's competition had some wonderful Star Wars, Indiana Jones and Disney inspired art. Take a look!
Header Image: 'Episode VII Droid casting' by HTTPicasso
The competition takes place on the LDAC's campus sidewalks, with teams of 2-4 members competing for prizes. Here's some of the best of the entrants from this year's contest, which took place over the last weekend:
Calvin and Hoth, by Let's Chalk About It
Death Starry Night, by Down & Dirty
The Two Masters, by Scoobert J. Pepsodent
Welcome to Hoth! By Chalk Full of Nuts
You can see plenty more pictures over at the Star Wars Blog.
[via Nerd Approved]
---
You're reading Toybox, io9's new blog for all things pop culture. From merchandise to awesome fan creations, TV recaps and critical commentary on the hot topics of the day, you can find it all here!