Paul McAuley is the author of The Quiet War, as well as Life After Wartime and Evening's Empires. He's also got an amazing collection of 1970s SF paperbacks, whose covers he's just digitized to share with the world. Here's his gallery of covers that feature spaceships done in a cool, psychedelic-minimalist style.
Writes McAuley on his blog:
All the covers were scanned from books in my collection, and I bought almost all of them (the two exceptions are The Machine in Shaft Tenand The Caltraps of Time) in the 1970s. Back then, it seemed as if every other science fiction paperback had a spaceship on its cover; even though the proportion was probably somewhat less, spaceships were a major signifier, and catnip to my younger self.

You may have noticed that none of the covers are of books by women. There were plenty of women publishing science fiction novels and short story collections back then - Octavia E Butler, Suzette Haden Elgin, Ursula Le Guin, Tanith Lee, Anne McCaffery, Vonda McIntyre, Kit Reed, Joanna Russ, James Tiptree Jr (Alice Sheldon), and Kate Wilhelm, for instance - but they didn't seem to get spaceships on their covers. They mostly got people instead. No doubt Freud would have something to say about that.
G/O Media may get a commission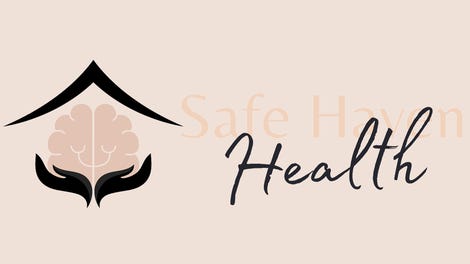 Addiction counseling
Safe Haven Health
You can read more of McAuley's musings about science fiction, science and other topics on his blog. Credits for the art on each of these covers are at the bottom of this post.
---
CREDITS
All the Sounds of Fear, by Harlan Ellison - Chris Foss
Deathworld 2, by Harry Harrison - Eddie Jones
The Machine in Shaft Ten, by M John Harrison - Chris Foss
The Heaven Makers, by Frank Herbert - Bruce Pennington
The Best of Fritz Leiber - Tony Roberts
After Apollo, by Barry Malzberg - Tony Roberts
The Caltraps of Time, by David I Masson - Gordon C Davis
The View From the Stars, by Walter Miller - Chris Foss
A Hole in Space, by Larry Niven - Tony Roberts
West of the Sun, by Edgar Pangborn - Colin Hay
The Fifth Head of Cerberus, by Gene Wolfe - Jim Burns
Away and Beyond, by A.E.Van Vogt - Chris Foss
Equator, by Brian Aldiss - Bruce Pennington
The Trouble Twisters, by Poul Anderson - unknown
The Stars Like Dust, by Isaac Asimov - Chris Foss
The End of Eternity, by Isaac Asimov - Chris Foss
Foundation, by Isaac Asimov - Chris Foss
In The Ocean of Night, by Gregory Benford - Peter Andrew Jones
The Star Dwellers, by James Blish - Colin Hay
The Testament of Andros, by James Blish - Chris Foss
A Life for the Stars, by James Blish - Chris Foss
Triton, by Samuel R. Delany - Tony Roberts
Now Wait for Next Year, by Philip K Dick - Chris Foss
334, by Thomas M Disch - Tony Roberts