This is a new type of rigid aircraft. It's not a blimp, and it's not an airplane, but this thing has the potential to alter the way we understand travel and completely change military transportation. You can see a video of its first move here.
According to the company, "the final configuration and vehicle systems integration functionality testing has been completed as the Aeroscraft subscale demonstration vehicle reaches the finish line." The aircraft will enter a flying tests phase over the next 60 days. After they are done with the testing, they will build the full scale version. Yes, this gigantic aircraft is only a small version of what's coming. Imagine that.
Aeros CEO Igor Pasternak thinks that "this is truly the beginning of a vertical global transportation solution for perhaps the next 100 years." Indeed, it may become just that. Imagine having the capability of transporting huge amounts of material or people across any distance, without the need of any ground infrastructure.
Civilian versions would be able to offer air cruises at any altitude. Just like a cruise ship but over land. Imagine taking the most awesome trip over a three or four days, from New York to San Francisco, slowly flying over the Grand Canyon or the Rocky Mountains, watching the incredible scenery while sipping on a cocktail or comfortably having dinner in a restaurant with huge glass windows. Then, at night, you sleep in your comfortable room. That's what the full-size Aeroscraft will be able to offer and I will be the first one in line to experience it.
G/O Media may get a commission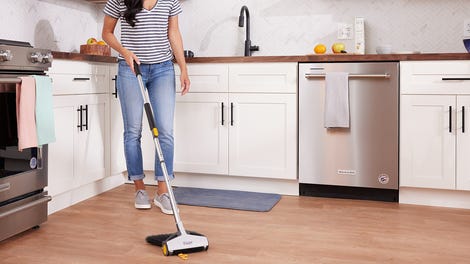 BOGO 50% Off
Flippr - BOGO 50% Off
There will also be cargo and military versions too, capable of transporting anything from ISO-standard containers—like any cargo ship—to tanks and hundreds of soldiers.
I can't wait to see these giants cruising over Earth's skies. [Aeroscraft]