Fitting quality audio components into slim laptops and tiny smartphones takes nothing short of a herculean effort, and as a result, is something often overlooked by hardware manufacturers. Realizing this, NuForce has spent the last year developing a line of products meant to enhance the tech we use daily, geared towards the not-quite-an-audiophile consumer who still wants good audio at a reasonable price. Its latest entry is the NuForce Cube, a combination speaker/headphone amp/USB DAC wrapped up in a tiny package for an audio boost on the go. But is it worth the extra weight?
What Is It?
The $120 NuForce Cube is three products in one: a USB digital-to-analog converter, a headphone amp, and a portable, battery-powered speaker (with 8 hours of juice).
Who's it For?
The audiophile who wants to enhance their listening experience on a phone or laptop while away from their array of audio gear at home.
Design
The cube is the essence of simplicity. A rounded, anodized-aluminum shell with a matching speaker grill gives the Cube a modern, tonal look that you won't be embarrassed to have on a desk. With only two inputs and two outputs (if you include the speaker), using this thing is dead simple.
Using It
You can run any audio device through the 3.5mm input, or you can connect a computer to the Cube via USB, and it automatically goes into DAC mode, where it theoretically takes your system audio and cleans it up. Plug in headphones and the audio runs through the amp. Use no headphones and audio comes from the built-in speaker. That's it.
G/O Media may get a commission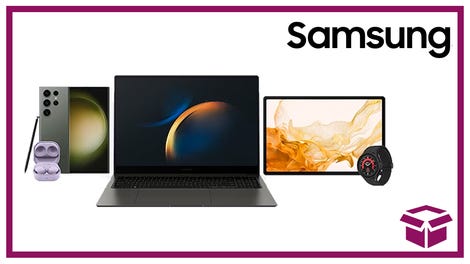 24 hour deals
Discover Samsung - Daily Deal
The Best Part
The speaker. For a device this small, the speaker can generate sound at decent volume and surprising quality. I took it on a weekend trip, and not only did I love it, but even my technology-ambivalent friends were surprised a speaker so small sounded so good.
Tragic Flaw
The difference using both the headphone amp and DAC seemed to be negligible compared to the onboard audio of my three-year-old MacBook pro. Listening to Charles Mingus' "Track A - Solo Dancer", the Cube produced audio that was ever-so-slightly cleaner and more detailed in places, but not so much that it was night and day.
This Is Weird...
My headphones were louder when plugged directly into my MacBook Pro.
Test Notes
Tested with Aiaiai's TMA-1 and Shure's SRH-940 headphones.
Listened to a variety of tracks spanning hip-hop, jazz, electronic, rock, classical, and pop.
Used downloaded Spotify tracks at the highest possible quality, as well as 320 kbps MP3s.
Should You Buy It?
It depends. Maybe if you have some horrible, horrible onboard computer audio or a cheap MP3 player, you might see some benefit from this thing's DAC and headphone amp. But most people won't see much of an improvement. If you want an attractive, decent sounding mini-speaker, the cube is definitely worth consideration. But only if size matters. For the same price, you can get a still-portable iPod dock that delivers bigger audio. [NuForce]
NuForce Cube
Price: $120
Inputs: USB, 3.5mm in
Outputs: 3w Speaker, headphone amp
Battery: 8-hour Lithium-ion battery.
Dimensions: 2.3" x 2.3" x 2.36"
Giz Rank: 2.5 Stars