We knew it could happen; with 10 episodes this season, and so much great buildup, a filler episode could stall out momentum. And not even making out can fix "Above the Vaulted Sky."

There's a lot about Penny Dreadful that makes it a prestige drama: great cast, gorgeous production design, and John Logan's slow-burn continuity of characters who are not above having long discussions about poetry at a moment's notice. But in order to get the most out of Penny Dreadful, you have to just accept things will burn slower than you expect, or get glossed over, or take unexpected turns. Last year, the Mina subplot got an episode of flashback and a season of promises leading up to a ten-second standoff in the finale. We may sit through another full season before Vanessa confides in either of the men in her life that the Devil keeps hitting on her using their faces.
But "Above the Vaulted Sky" – weirdly structured, strange payoffs to buildups – left me baffled. There are some nice moments, but overall it does little but undercut this season's momentum; despite parallels to the group-date of "Verbis Diablo," it's mostly as if the superlatives section of your yearbook was suddenly full of strangers.
MOST LIKELY TO PREP FOR A SIEGE AFTER THE FACT AND THEN RUN ERRANDS: Ethan.
G/O Media may get a commission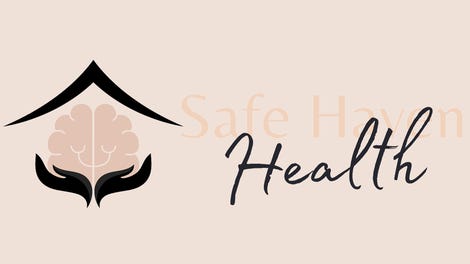 Addiction counseling
Safe Haven Health
(Note how he stands alone in his window as everyone else crowds into the other one.)
After the witches have made off with a lock of Vanessa's hair, Ethan insists they have to prepare for the oncoming siege – I'm not sure why, given that now the witches can damage her without having to get close. Still, Ethan insists, telling everyone a story about the time he helped the Army wipe out a tribe of Apache. (Side note: the way Ethan spoke about the schools in the first season felt like a clue to his background, but at this point I don't know.) "My squad worked from the inside out. They had nowhere to run. In 15 minutes that tribe had ceased to exist," he says, reminding us that while Josh Hartnett is very good at some things, long monologues about painful memories are not one of those things. Even without the content, it's awkward.
Vanessa's wondering how we're going to negotiate the romantic-hero vibe given all that massacring he just told us about.
So, siege it is! Malcolm goes for guns (of course), Vanessa for the scorpion sigil that has done literally nothing to protect her so far but is one of those Penny Dreadful things we have to wait for, Sembene makes straw dolls that would mean more if we knew anything about Sembene. Ethan performs smudging, which seems pretty rich from a dude with the massacre anecdote.
But no subplot in Penny Dreadful is ever entirely without grace notes, and we get a glimpse of Lyle when he's not performing for anyone, as he puts on a yarmulke and tallit (hiding even from his friends) and prays. Thanks to Simon Russell Beale and the score, it's a moment that lends this enterprise momentary gravitas.
Same when he stares into a mirror before covering it; he's going to have to pick a side, and he knows it.
And naturally, after this buildup in which Ethan insists everyone stand their ground together and not be taken by surprise, everyone casually wanders off to run errands alone (are you all new?), and Ethan gets taken by surprise the very most!
Detective Onthecase, you earned this one.
The good news is, Josh Hartnett is better at withholding information than delivering it. The interrogation scene's as close to hard-boiled as this show gets, and it works nicely, as Ethan delivers the most guilty string of rapid-fire answers since old-school SVU.
My real name? Well, that's a fun thing for a detective. Bullets? I'm a showman! Mariner? I hardly know her!
It fools no one, but it's worth it for being one of those rare, glorious reversals of Ethan knowing stuff and not telling other people.

Ethan loses his tail, and returns either hours or days later to the townhouse (this episode plays the space-time continuum fast and loose), but the guy he nearly ate at the Mariner's Inn is staking the place out from ten feet away unnoticed, so basically Ethan is 1) screwed anyway and 2) not very perceptive sometimes for a werewolf.
And yet, he doesn't carry home that superlative, because he's outdone at the last second.
MOST PALPABLE LACK OF SELF-PRESERVATION: Malcolm, you beautiful colonialist fish.
He's not in this episode much, but Dalton does his oblivious best, reminding us he was one of those Great White Hunters who needed Sembene to haul his ass out of some murky backstory and back home, where he shows his appreciation by going on a date with a woman who's turned her shadiness up to Have You Seen My Poison Ring It's Such a Bother, and still not noticing a damn thing.
Given what's happening in the background of this episode, it goes from hilarious to kind of appalling, though I suppose it's meant to be. Not quite as appalling as the distinctly awkward makeout scene from two actors who are independently hot but who are clearly playing this camp enough to be awkward:
But still appalling.
Speaking of appalling!
BIGGEST 'ARE YOU KIDDING ME': Vanessa. Vanessa, painted as an unsettlingly canny observer. Vanessa, got an entire flashback episode that reminded us how far she can go in sussing out secret histories. Vanessa, met Brona Croft when she was nervous, and meets Lily Frankenstein when she's nervous.
Vanessa, who doesn't pick up on a thing.
I do love Harry Treadaway and Billie Piper in this scene, as she strains to obey all his rules and he desperately tries to pretend everything's normal. But I'm surprised they'd build up Vanessa's powers of perception and then fizzle out like this. Why build up this meeting? Vanessa does not meet that many people; Brona was one of maybe three women Vanessa spoke to last season, and she was introduced by someone whose romantic life Vanessa had a vested interest in. Are you telling me Billie Piper's face is forgettable enough Vanessa's scorpion-sense wasn't pinged even for a moment?
The thing is, if this was a bigger statement – if Vanessa had deep class issues, if she was under a spell – I might buy it, but so far no dice. At one point she was focused on Lily to the point I thought maybe Vanessa was onto the whole thing. But that was apparently just her being happy for her friend Victor having found love with his unwitting hostage (oh, we'll get there). So...where is this subplot going? Why did this happen now, if not to put Vanessa in a sudden awkward spot with the man back home she's growing to love? I don't buy this whole thing was orchestrated so she could chat to Caliban about hand-holding. I am not sure what I would buy that stemmed from this. The show gets to surprise us, I guess.
And I guess we should talk about that hand-holding.
ANVIL-EST MOTIF: The taking/kissing of the hand. One of the things I love in Penny Dreadful is its motifs; every time I see those tarot cards I know what we're in for, but I am still stoked. But this felt like a string trying to hold the episode together – such a specific gesture across so many characters (Caliban, Dorian, Victor, Vanessa, Evelyn if you count poison, etc.), and for some episodes, there's just no holding it together.
MOST CHARMING SECOND DATE: Ethan and Ferdinand Lyle!
Oh, you two. (Lyle is as meta about this as we are: "Mr. Chandler, you dazzle me. I always expect you to be so fiendishly manly and then out come these soupcons of wit.")
Lupus Dei, Hound of God, pops up again, and though somehow Lyle forgot that shield in the basement and Ethan's doing an even worse job than usual of being cool about anything canine, that's par for the course for a show that's usually 20% portenting.
And though we're playing a lot with time and location, I like the idea that Lyle is the only one of them smart enough to venture outside only long enough to grab his religious paraphernalia, and otherwise he is staying behind those siege doors like someone with an ounce of sense.
MOST DISASTROUSLY IMPLODING TRIANGLE: Victor/Lily/Caliban. Harry Treadaway and Rory Kinnear have such hilariously bitter familiarity that their scenes often overcome their endless dialogue circles. Upshot of this one: Victor hasn't said anything about "John Clare" to Lily because he's creepy and terrible. (Pick whichever "he" you want, they both apply.)
And if you need proof the show has handled Caliban awkwardly, Caliban takes a brief respite from kind, gorgeous women telling him how lovely and wonderful he is to go and visit the one woman who doesn't want him around and then lie to her in detail about how much she used to love him.
"Let me tell you, for I was there!" She could kill both these guys and I'd be fine with it.
Good news: Billie Piper is really getting to work on her nervous tics. She also utterly nails the eeriest lines of the episode in a brief exchange with Caliban:
"That's a lovely dress." "Victor picked it out." "And do you like it?" "Yes; Victor picked it out." Skin-crawling and great.
Bad news: everything else.
Victor is quickly becoming the town creep, but Harry Treadaway works really hard to keep him human. I knew he was jealous, but I'd thought maybe he was feeling jealous AND guilty for wanting to keep her as a tabula rasa all for himself, especially when she was so visibly uncomfortable with everything last episode. I also thought Lily might wonder why Victor told Vanessa they'd been hanging out at the Tower instead of being honest about her "accident" and start poking at the subterfuge.
Turns out he doesn't feel guilty for long, and Lily's qualms about being required to be pleasing come and go.
We knew Victor was increasingly obsessed, and I am ready and willing to see Lily as a symbol of falling under the lure of patriarchy. But she seemed so uncomfortable just last episode – in show chronology Victor went shopping for clothes just a few days ago – and then suddenly, romantic music. But why? Buildup to her explosive anger when she gets her memory back? I hope so! Making things even worse with Caliban? Very likely. Lily opens a detective agency? Who knows? Not us; we are the Ethan of this episode.
CUTEST COUPLE: The good news for an out-of-step episode is that sometimes it fixes things. Out of nowhere, Dorian and Angelique reverse all their missteps after an upsetting interlude with a dudebro at the opera catches Angelique in an identity crisis – there's a reason their big face-off takes place in his room full of people's posed portraits.
She borrows his clothes and lashes out about his expectations (utterly fairly, given how their last date went) and her own struggle, "leaving me fit for no trade but whoring and myself fit for nothing but degradation and ridicule." This time Dorian is nothing but supportive and reassuring: "I care for who you are, not what you wear." The sex scene that follows is one of the most tender the series has had, and intercut with the goofy mess that is Malcolm and Evelyn, it feels particularly intimate.
Lovely. Don't let Angelique be evil, please, thanks.
And though this show is bursting with great production design, I will forever put that portrait room right at the top; all those people casting judgment on it all.
Speaking of judging!
CREEPIEST IN SHOW: Evelyn Poole.
Whether watching her daughter ritualistically weave Vanessa's hair into her doll or gently tapping on Mrs. Murray's skull while absently humming some Verbis Diablo, this week's horror set piece was Mrs. Murray slowly losing her mind to Stickpin Fever.
Yeah, there's a brain in there. I don't know.
I'm of two minds about this. The one is that this is a show that spent last season piling up corpse parts and throwing buckets of blood on them because that was Victorian gore-porn just the way the Victorians liked it, so some creepy murdering is to be expected. And in a season where family bonding takes place in a cavern full of evil fetish dolls, you have to assume there's going to be some warm-up dolling to demonstrate what Evelyn is capable of, so that we worry for Vanessa. The other is that terrorizing a woman just to alert us that stakes are high is one of those hallmarks of iffy writing that we've been calling out on other shows, and it sits just uncomfortably here.
I suppose Evelyn wanted Malcolm's wife out of the way so she can stepmother herself (though she clearly has no trouble holding sway over Malcolm even without her poison ring, so I'm not entirely sure why she's doing this, but we are all the Ethan of this episode). And Noni Stapleton does a fantastic job, the sort of madness that touches on the visceral fear of witchcraft – that something awful will happen to us and we won't even know why. But choosing to show this onscreen rather than off is significant. We haven't known Gladys Murray long enough for this excruciating death to mean anything for her sake, even when her kids are crawling out of their graves; she's unsettling artwork hanging in the background of this episode, that's all. I'm not sure how I feel about it.
BEST DANCER: No award. Harsh but fair: Vanessa's dance lesson with Caliban was beginner business.
The rest went much better. (Eva Green made me laugh with her delivery of "All sad people like poetry. Happy people like songs.") Both Green and Kinnear have palpable glee getting to bang out some bummer poetry for a while. Caliban doesn't have anyone else to process feelings with, and Vanessa's got so much happening that these talks about death's inevitable embrace seem almost comforting ("Untroubling and untroubled where I lie. The grass below, above, the vaulted sky").
And obviously, after poetry, what's a little dancing between friends?
"Poleaxed by Vanessa Ives: A Memoir, by Literally Any Guy on This Show."
However, she's not entirely comfortable, because she's using her Level 1 manners when she teases him about dancing, instead of the Level 2 she uses when they talk poetry.
One of the best things Eva Green and John Logan have done is to let us see the nesting dolls of her personality – the darkness that was always there, the iron core it left behind, and the versions of herself she's built up as necessary. This outer shell is the one people meet: Ethan met it, Dorian met it, Lily, Caliban. Sometimes it's more aggressive (her first meeting with Ethan vs. her first meeting with Caliban), but it's the same facade. This dance lesson comes from the same manners she used on Lily – personable and seeking common ground to put someone at their ease.
It's warm enough that it works on the people who need kindness, and she still wins by dropping her manners if necessary – it's a victory to be direct. Those are Level 2 manners – honest but under control, whether discussing poetry or explaining how her mentor died. Her Level 3 manners we've only seen with Malcolm, the Cut-Wife, and Ethan: barely there, sharp-edged and obstinate and desperate for everything to be okay.
MOST RELATED SEGUE: This one, to Vanessa and Ethan's subplot.
(It's a hug. He looks like she stabbed him and he's trying to decide if he's cool with it.)

We know they're comfortable – not because she fled to his room for solace, but because when she demands honesty he instantly he drops his own Level 1 affable pretense. She needs that for several reasons, only one of which is that the last time they were alone in a bedroom and he was all affable pretense he was the actual Devil and she wants to make sure that doesn't happen again. Maybe. We still don't know what happened during that night. We do know this episode wants you to be wondering about it.
I see you, show.
They also get the most Victorian/maybe possessed Queen-and-Huntsman non-kiss ever.
We know they're growing closer, but not how Vanessa is internally handling it, and definitely not based on her regal but blank affect here; this could be a promise or a warning or a sizing-up. We don't exactly know! Are they going to talk about it? Not with us! We are the Ethan of this entire episode.
Poleaxed by Vanessa Ives: A Memoir.
I will say this: for filler, "Above the Vaulted Sky" nudged some relationships along. If only more of it made sense, I might be excited for what's next! Right now I'm just bracing for whatever's next.