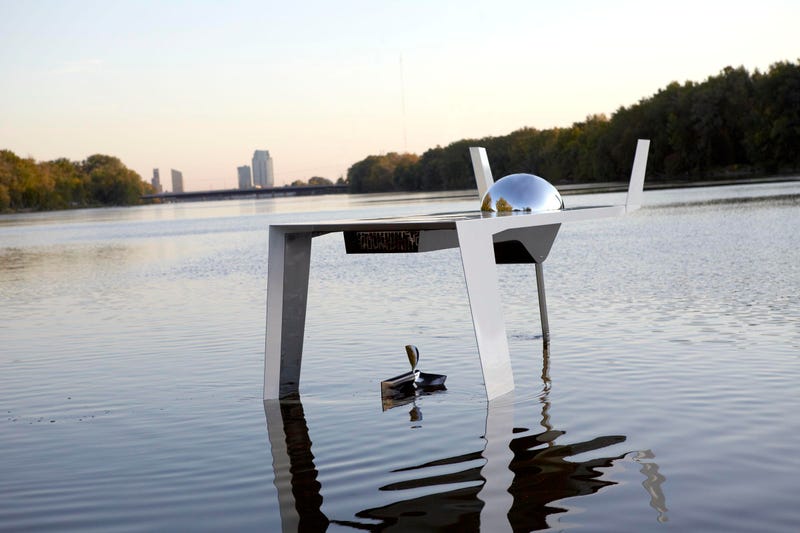 Seemingly right out of the Flight of the Navigator, this "Power Boat" sculpture is one Paul Reubens robot voice short of taking flight and time traveling around Lake Michigan.
The "boat" is meant to inspire, says creator/product designer Joey Ruiter.
Power Boat: For very small people or no place to sit. You decide.
The Power Boat is also great for posing.