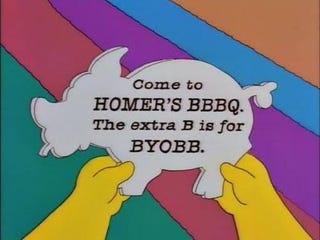 It's Memorial Day weekend! It's a long weekend with great weather marking the beginning of summer, and it's awesome. What do you have lined up?
I've got a crawfish boil and two barbecues coming to me over the next three days, one per day, and I am very excited. There's nothing quite like eating outside all day, getting super drunk by 7:30 and passing out in a friends yard. Ah, summer!
So what are you guys up to?