Confession: I positively hate acne. While my face only bears the most subtle of scars, in my mind the red pimply warzone that covered it back in high school is still fresh, clear and just begging to be popped.
Clearasil. Face washes. Acidic astringents. Creams. Prescription antibiotics. I tried them all in my teenage years, and ultimately the one that worked best was the least acceptable: Time.
So it is with some degree of satisfaction today that I can tell you radishes could soon prove to be the magic bullet that will save today's acne sufferers from the emotional angst that so gripped myself and others in high school halls many years ago.
The key to this potential acne cure is the bacteria Propionibacterium acnes (P. acnes). All of our faces are teeming with this usually benign bacteria, but when a pore becomes clogged, watch out. The clog causes P. acnes to attack skin cells, at which point the body responds in kind with inflammation and white blood cells. Oh, and then a pimple forms.
Previous acne treatments would attempt to kill the bacteria, but that could lead to resistance and ultimately does not address chronic acne. So, researchers and some mice hit the lab and that's where the radishes come in.
[T]he team tried a different approach: targeting a protein called CAMP, which is used by various bacteria to kill host cells. The team found a CAMP gene in the DNA sequence of P. acnes, which coded for a protein that killed cells in sebaceous glands and triggered inflammation.

The team put the gene into young daikon radish plants, which duly made the protein. They then sprayed tiny amounts of the ground-up leaves into the noses of mice, which caused the mice to make antibodies to CAMP.

The team harvested the antibodies and added them to a colony of P. acnes in a dish, where the antibodies bound to the CAMP made by the bacteria and prevented its effects. When these bacteria were put in the skin of a mouse's ear, they elicited much less inflammation than ordinary P. acnes.
G/O Media may get a commission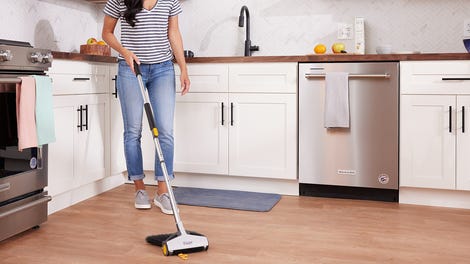 BOGO 50% Off
Flippr - BOGO 50% Off
The whole operation leaves the bacteria alive and completely able to complete their normal face-saving duties. And, because the treatment is so targeted, any other bacteria on your face that are supposed to be there aren't hindered in the slightest. Everybody wins! Except pimples, which should die painfully in a radish heat fire. [New Scientist]
You can keep up with Jack Loftus, the author of this post, on Twitter and Facebook.