Devolver Digital's Reigns games are addictive, blending the calculating intrigue of an empire-building simulator with the basic mechanics of Tinder that have made the app so easy for people to find hookups. Now, imagine that kind of game with a Game of Thrones twist.
Today, the studio announced an upcoming Reigns spinoff that eschews its traditional storylines for ones inspired by the events of the popular HBO series.
Rather than following the progression of a single family's rule over the empire after the initial monarch is selected, Reigns: Game of Thrones instead presents you with a series of events divined by Melisandre as she gazes into the future to see potential outcomes specific to the game's characters. For example, should you swipe to select Daenerys, the decisions you make regarding how she raises her dragons have different effects on the game's gauges measuring the country's wealth and military power.
Reigns is ultimately a balancing act where too many wrong swipes results in the appointed ruler being murdered, at which point the game restarts and you're required to begin anew with better knowledge about how best to govern. Obviously, a game like this is sure to involve a fair amount of repetition as you work to make sure your selected path is ultimately the "right one," but as any Game of Thrones fan knows, one of the most satisfying parts of engaging with this world at all is sitting back and just waiting to see which wrong move ends with a would-be king or queen meeting their untimely end.
G/O Media may get a commission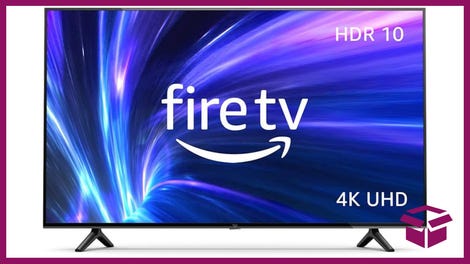 42% Off
Amazon Fire TV 50" 4K Smart TV
Reigns: Game of Thrones is available for pre-order now on iOS, Android, and PC, with a scheduled delivery date for this October.