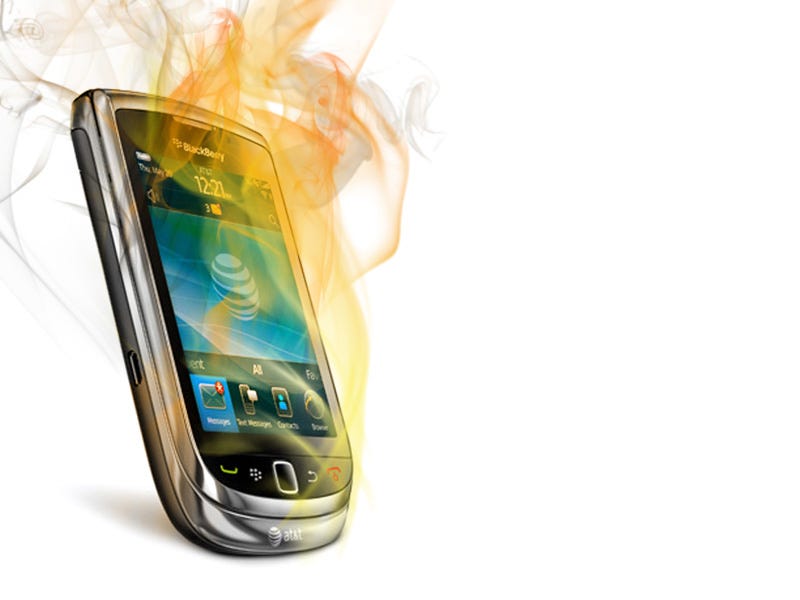 A smaller, touchscreen-only and therefore hopefully cheaper BlackBerry Curve Touch is on the way, with RIM telling its app developers to prepare for a modest 3.2" touch-only BlackBerry. It most definitely won't look like the Torch then (pictured).
According to BlackBerry's own developer site, the Curve Touch 9380 will run its touchscreen at a middle-of-the-road smartphone resolution of 480x360, producing a screen pixel density count of 189ppi.
The RIM tech site also makes mention of the 9790, your more traditional 2.44" portrait/QWERTY BB model type, which is a phone previous internet leaks knew as the Bold Bellagio 9790. [RIM via N4BB via UnwiredView via Engadget via Gizmodo UK]
---

Our newest offspring Gizmodo UK is gobbling up the news in a different timezone, so check them out if you need another Giz fix.