An actor confirms he's the main villain in Spider-Man 4 (and whom he's playing.) Lost sources predict Skate/Jate's chances. Thor casting news! First Book Of Eli reviews! Plus Wolverine, Ghost Rider, Buffy, Supernatural, Wolfman, Torchwood, V and True Blood spoilers!

Spider-Man 4:
Assuming this film actually gets made, John Malkovich confirms he's definitely on board to play the Vulture, the movie's main (only?) villain. He tells BadTaste that he's definitely signed up, and just waiting to see the final script — and he hopes filming begins as soon as possible. [BadTaste via 411Mania]
Wolverine 2:
He's still going to Japan, says Hugh Jackman. And the film should be out Summer 2012. [SuperheroHype]
G/O Media may get a commission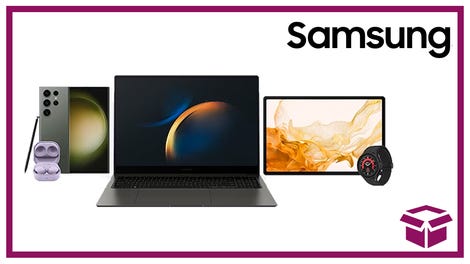 24 hour deals
Discover Samsung - Daily Deal
Thor:
Adriana Barraza (Babel) is in talks to play one of the movie's human characters. [Heat Vision Blog via Comic Book Resources]
Stuart Townsend, who's famous for being replaced by Viggo Mortensen in Lord Of The Rings, has bailed out of this movie too, over "creative differences." He'll be replaced as Thor's friend Fandral by Joshua Dallas. [Cinematical]
Book Of Eli:
A ton of early reviews and previews of this movie are out, and they reveal a lot of details. There are two twists in the film: One you can guess already, and one which you'll have a hard time swallowing halfway through. It's been 30 years since the disaster (which is blamed on some religion or other) tore a "hole in the sky," but it looks like it all happened yesterday, judging from the bodies laying everywhere. Eli bathes by sticking a moist towlette down his pants.
Early on, Eli shows his lethal abilities, killing roadside bandits while quoting scripture ("And God said 'let there be light between a man's head and his shoulders") then wanders into the small town where the action takes place. The town has a saloon, and there's a showdown in the main street at one point... but the film's not a Western, insist the Hughes Brothers, who directed it.
Carnegie (Gary Oldman) is a small-town dictator who's the only one who knows of a water source, plus he's the only one in town can read. (We see Carnegie reading a biography of Mussolini, in a bit of symbolism.) Carnegie discovers that Eli has a Bible, and he'll do anything to win Eli over to his side, or just kill him. Both men see the Bible as the key to regenerating the social order. Eli is following a voice that commanded him to take the Bible West, 30 years earlier. But Carnegie has been searching for a Bible for years, because he sees it as a means of controlling people. Carnegie has a scene where he says it's not just a book, it's a weapon.
Caught in the showdown are Carnegie's blind mistress Claudia (Jennifer Beals), adoptive daughter Solara (Mila Kunis), and henchman (Ray Stevenson) who has the hots for Solara. There's an "attempted rape" that's a huge turning point for Solara's character. After Eli takes down a squad of Carnegie's goons, Carnegie takes off, in a Mad Max-esque fleet of ragtag vehicles, across the desert to chase Eli and Solara. The two of them take refuge in a house occupied by the weird old couple (Michael Gambon and Frances de la Tour) who sip tea and listen to music on a Victrola.
When you find out exactly where Eli is walking to, it's totally preposterous, involving a "cheeky bit of geographic irony," and Malcolm McDowell plays a big role in the unrealistically happy ending. And it sounds like Solara lives, judging from Kunis' interview. [Various sites, linked above]
And you know what would make that film seem a lot more sophisticated right now? A French trailer!

Ghost Rider 2:
Eva Mendes will not be back as Roxanne Simpson in the sequel. The film, based on David S. Goyer's old script, takes place in Europe. And as you've no doubt heard, it'll be a sequel that pushes the "reset button" on the series. The fire-headed excitement could start filming this year. And Goyer could possibly direct — especially if ABC yanks the plug on FlashForward. [Collider]
The Wolfman:
Here's the first TV spot for this lupine epic, coming in February.

Lost:
Sources who have watched and/or read the first 11 episodes of the final season gave their predictions about who would end up with whom in the show's central triangle. Half seemed to think the on-island version of Kate would end up with Jack, and half with nobody at all. Meanwhile, the majority believed the alt-universe version of Kate would end up with nobody, but a minority say alt-Kate could wind up with Sawyer. Do remember, though, that these are nameless sources on the Internet. [SpoilersLost]
Ian Sommerhalder filmed a bunch of scenes in Hawaii, and is going back for a second batch. He guesses his appearances will be "spread out" across the season. [Fancast]
More details of the rumored meeting between Sawyer and Flocke. Nameless sources say Flocke comes to visit Sawyer in Otherton, and convinces him to go on a trip. Flocke takes Sawyer to a place with lots of names, with lines through them. Locke's name is crossed out. All of the names have numbers attached: Locke was 4, Sawyer is 15, and Kate is on there as Austen. (Number unknown.) Meanwhile, Jack and Hurley find a mysterious mirror at the Lighthouse, and when aligned correctly, it grants a flash of Jack's past. Again, see above for warning about believing anonymous sources on the Internet. [SpoilersLost]
I have a random thought. Everybody's assuming the two timelines on the show will be "reconciled" or merged at some point. But what if instead, Jack or someone else, has to choose between them? Since Jack decided to set off the bomb, on the theory that the alternate timeline would be better, maybe someone (or something) is going to let him see the timeline where Oceanic 815 doesn't crash, and after it plays out, Jack gets a choice of which timeline he actually prefers? Just a random late-night/early morning speculation.
Torchwood:
An anonymous message-board source says that the naughty Doctor Who spinoff may be spending some time in the U.S.A. for its fourth season. This would be part of a twisty time-travel storyline that includes tons of guest stars, possibly including Nathan Fillion as another Time Agent, Brent Spiner as a U.S. Senator, and more of James Marsters as Captain John. Even the anonymous message-board poster urges you to take this with a grain of salt, since it's all up in the air. (But with Russell T. Davies hanging around L.A., I could imagine him wanting to do some storylines set in the U.S.) [SciFiPulse]
Buffy The Vampire Slayer:
Twilight, the "Big Bad" of the Season 8 comics, is actually Angel — and somehow this will be made to fit in with the continuity of Angel's own series, published by IDW. But don't think this means the comics are setting up a huge showdown between Buffy and Angel — in fact, it's going to be more about who allies themselves with Angel/Twilight, and how this all affects everyone's relationships. [ComicBookResources]

FlashForward:
This show's return was delayed until March 28, due to American Idol, but that means the rest of the season will air uninterrupted. A one-hour recap special will actually include new material and drop a huge bombshell, promises David S. Goyer. And the March 28 episode, and every episode after, will include huge revelations. In the first episode back, we learn who Suspect Zero is. And something shocking happens to Janis, the FBI agent. [Fancast]
Supernatural:
Here's what happens in the Jan. 28 episode, "Swap Meat," which seems like one of those filler episodes... although you never know:
SAM'S BODYSNATCHED! - Gary (guest star Colton James), a teenage nerd, conjures up a body-switching spell and changes bodies with Sam (Jared Padalecki). Thrilled by his new handsome and built body, Gary (now Sam) investigates a case with Dean (Jensen Ackles) and takes advantage of his good looks and age by hitting on women and getting drunk. Meanwhile, Sam is stuck in Gary's teenage body, dealing with intrusive parents and high school.
Eric Kripke, after saying he definitely didn't want to do a sixth season, is starting to warm up to the idea. But will the show's stars come back for one more year? [EW]
This video includes a few teeny snippets of newness:

V:
Three new characters are turning up soon, according to a new casting call:
[MICHAEL KNOX] Male... 30-40. Tall. Irish-American born and raised in Hells Kitchen. Former Westies gang member. Attractive and cunning. Ex-Navy with skills. Well-traveled. Well-connected. Super intellect. Morally ambiguous. Recurring Guest Star.

[ROGER BROWN] Male. Late 30s - Mid 40s... Tall. Blue collar. Works with his hands. Recovering alcoholic whose sobriety is threatened as his life is upended by the arrival of the Vs. Recurring Guest Star. Two Episodes (104, 105) possibly more.

[DR. JANET LANE] Late 20s/30's... OB/GYN. Intelligent. Straight forward manner. Strong moral center but willing to break the law for what she believes in. Recurring Guest Star. Ep#104 possibly more.
Chuck:
Scott Bakula's coming back as Chuck's dad for multiple episodes, and it'll be the biggest thing the show's ever done. [EW]
And here are some pics from episode 3x04, featuring Superman! [ChuckTV]


Fringe:
A synopsis for the Jan. 21 episode, "What Lies Below":
When a man enters an office in Boston for a meeting, he becomes disoriented and collapses, only to have his veins erupt and spray blood everywhere. Shortly after Olivia and Peter arrive at the scene to investigate the bizarre case, it's discovered that a lethal virus – with deep ties to something very valuable – is spreading, so the CDC moves in to quarantine the building and eradicate the pathogens. Isolated inside with the rest of the exposed office employees, Peter and Olivia face life-threatening circumstances, sending Walter, Broyles and Astrid on a frantic search for a solution to save them
Plus some high-res promo photos. [SpoilerTV]


And here's a new promo for Thursday's new episode, "Johari Window". [Fringe Television]

True Blood:
Whether you're a Sookie-Bill shipper or a Sookie-Eric shipper, you'll be upset when Sookie starts getting interested in the werewolf Alcide, but then the newcomer may actually win you over. Alan Ball explains:
"As in the book, he's helping her find [her kidnapped boyfriend] Bill," Ball notes, "and he has a business reason for owing Eric a favor" - one (bad) thing leads to an (incredibly sexy) other. "He's there with her during a very painful time in her life - and his life, actually. And they're thrown into some pretty intense situations together.
[EW]
Smallville:
Here's what happens in episode 9x11, "Warrior":
METROPOLIS HOSTS A COMIC BOOK CONVENTION - DC COMICS' CHARACTER ZATANNA RETURNS - Clark (Tom Welling) meets Zatanna (guest star Serinda Swan) at a comic book convention, where she tells him her father charmed a copy of the comic book "Warrior Angel" and it holds magical powers. A young man named Stephen (guest star Carlo Marks) steals the comic book and develops super powers, transforming himself into Warrior Angel and saving Chloe (Allison Mack) from a horrible accident. Meanwhile, Lois (Erica Durance) becomes jealous of Clark's relationship with Zatanna.
Heroes:
Someone posted a synopsis of episode 4x17 at a French Heroes fansite, and here's the English translation:
HRG sets his plan to neutralize the Carnival in motion. Seeking to understand his desire to love, Sylar makes a visit to Matt. Peter warns Emma of Samuel's intentions.
[The ODI]
And here's another promo for tonight's episode:

Additional reporting by Mary Ratliff.