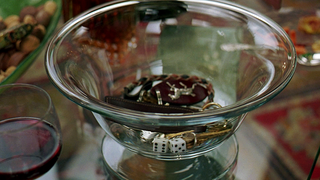 Consuming two kinds of potatoes in the presence of loved ones calls for a holiday-appropriate movie. You could load up the heartwarming Planes, Trains and Automobiles, or dive right into Christmas season with It's a Wonderful Life. Well, here's a film about Thanksgiving and family you should really not gather the…
Artist Benton Jew has worked on not one but three Hulk movie projects: Ang Lee's Hulk, Louis Leterrier's The Incredible Hulk, and a never-made film that with a script by Jonathan Hensleigh. Jew has shared artwork he created for those projects, including a mockup of Billy Crudup as Ang Lee's hulk.
While ABC showed viewers the glitz and glamor of Sunday night's Academy Awards from the red carpet and inside the Dolby Theater, across the street there was a very different show going on. Members of the visual effects (VFX) industry gathered on Hollywood Boulevard to raise awareness about the financial hardships…
Directors have had mixed success adapting fantastical, challenging literary novels for the big screen. Just a few years ago, Peter Jackson tried to adapt Alice Sebold's The Lovely Bones using oceans of computer-generated psychedelia, and he face-planted. More recently, the Wachowskis and Tom Tykwer threw money at the…
Not one single word is spoken in the first ever trailer for Ang Lee's Life of Pi, which is perfect. Words could only have distracted from the insane beauty of this wildly theatrical magical realist movie. Fingers crossed, the boy and his tiger friend eventually come upon the carnivorous plants on the mystical…
If only Ang Lee had used the animatronic Hulk that special effecs genius Steve Johnson built for his movie. From the mind behind Tim Burton's crazy disco Superman suit comes another bit of movie-making magic: a realistic, moving Hulk.
Click to viewApparently, the Hulk can't help but get smashed at the box office, according to a recent Reuters story. Five years after Ang Lee's psychoanalytic take on the Jade Giant, Ed Norton's remake of The Incredible Hulk is set to be just as (un)successful as its predecessor, dooming the character to guest-spots…
The Incredible Hulk easily crushed the competition at the box office over the weekend, but you'll have to wait another week to see if it's a massive hit. The new Hulk movie took in $55.8 million, less than the $71 million (adjusted for inflation) that Ang Lee's Hulk took in in its opening weekend. The Lee Hulk left a…
People who didn't want to settle for the sanitized version of Ang Lee's Lust, Caution turned to the dirtier illegal download, and ended up in need of a shot of virtual penicillin. Chinese censors chopped about 30 minutes of the old hot-n-heavy out of the movie, increasing demand for a pirated copy showing the American…