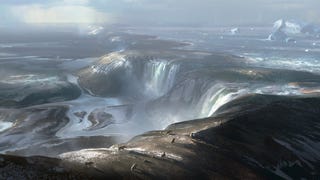 Britain's geographical isolation is one of the cornerstones of its identity which, combined with nationalist fervor, probably played at least some role in the country's recent decision to depart from the European Union. But when the Isles first split from the rest of Europe hundreds of thousands years ago, things were…
The Royal Mint released 300 million new one pound coins into circulation on Tuesday. The money's packed with cutting edge anti-counterfeiting measures, including one that British authorities won't even talk about. Is it a coincidence that this happened the day before British Prime Minister Teresa May triggered the…
Opel, sold as Vauxhall in Britain, is slashing production at two of its plants in Germany because nobody in the UK—its biggest market—has any money after that damn Brexit vote, The Financial Times reports.
We're a few weeks removed from the UK's decision to remove itself from the European Union, and while the country is still feeling the effects of the momentous decision, we may have reached the heat death of the "weird takes on Brexit" universe. That is, now that we have this completely absurd theory that ties it into…
All the fallout surrounding Britain's historic decision to leave the European Union is still being sorted out. But a brand new piece of bad news for Brits is that OnePlus' new phone, the surprisingly great OnePlus 3, may get a price hike in the UK. Not because of any strong EU bias or anything, but because the British…
Winter is coming, but the Brexit is already here—the United Kingdom is leaving the European Union. Economists are worried. Scientists are worried. Adam from Manchester is worried, and also a complete buffoon. But so are Game of Thrones fans, as the show films across the EU. Good news, though: the show will be fine.