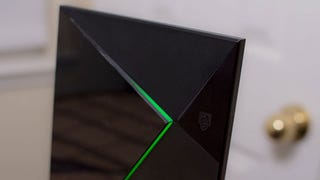 The Shield is Nvidia's Android TV gaming powerhouse, and Grid isi ts software soul—a streaming service that lets you play a selection of titles over the internet. Think like a Netflix for FPSes. But Grid is changing. Starting tomorrow it will launch out of beta under the new name GeForce Now, with an $8-per-month…
The rumors were true: Two of the most hated companies in America have teamed up to stream games to your cable box. If you pay for Comcast's fancy X1 service, you could soon be playing titles like Plants vs. Zombies, Real Racing 2 and NBA Jam on your TV without so much as a disc or a download.
We've heard rumors that Google was in the market to buy Twitch—the game-streaming behemoth that's up there with YouTube—for a cool billion dollars, and now VentureBeat is reporting the deal's gone through.
OnLive's video game streaming service just got more appetizing, with a $10 flat-rate PlayPack plan to get all the games you can eat for one price. The only caveat is that you don't get ALL games OnLive has.