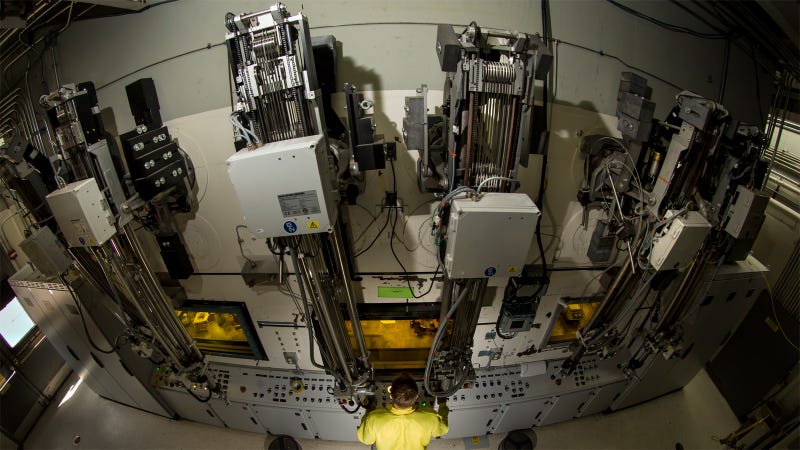 These enormous devices you can see in this fisheye photo are the main parts of remote manipulator arms at the Los Alamos National Laboratory's radiochemistry hot cell facility, where highly radioactive materials are used to produce isotopes for medical purposes. Just look at the worker below, you can see how massive…
This photo, captured through a polarizing filter, shows the buildup of stress along a modeled fault line at Los Alamos National Laboratory, where a team of scientists is trying to figure out how to forecast earthquakes.
You don't normally associate any kind of sound with a magnet. But apparently that's because the ones stuck to your fridge aren't two million times as powerful as the Earth's magnetic field—like the one the Los Alamos Laboratory just created.
The Roswell crash is the Holy Grail of American conspiracy-theory folklore, but what if the little grey men were actually little grey Russians in Nazi-designed aircraft? Somehow, that still isn't the craziest theory out there. Area 51 by Annie Jacobsen explains.
Roadrunner, the IBM supercomputer at Los Alamos National Laboratory in New Mexico, manages 1.026 quadrillion calculations per seconds, also known as a Petaflop. Twice as fast as IBM's Blue Gene/L, the previous World's Fastest, the Roadrunner—also from the House of IBM, will be used, once classified, to solve military…