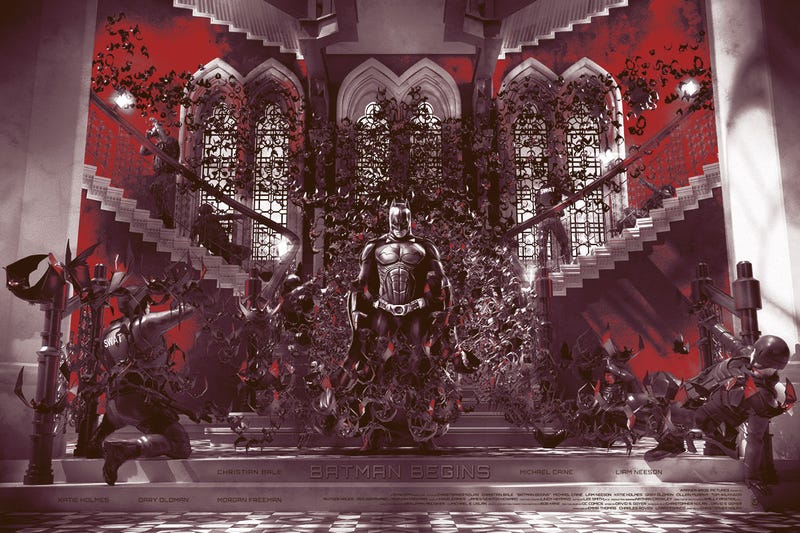 Hundreds of bats fly to Batman's aid as he valiantly tries to save his love from a deadly poison. The two escape in a rooftop Batmobile car chase and the rest is history. This moment from Christopher Nolan's Batman Begins is a moment I never want to forget. And now, thanks to a new art show, I'll never have to.
The Winchester brothers may spend most of their time hunting demons, but that still leaves them plenty of time to act like idiots, forget their lines, and make each other blow takes as this lengthy Supernatural season 8 gag reel proves. Also, there's a bit of unnaturally long bro-hugging for you fan fic-ionados.…
When it comes to wild things in the woods, Max has nothing on Princess Mononoke. In this sweet mashup by Justin Hillgrove, the various spirits and creatures from Studio Ghibli's films pay tribute to San, the wildest of them all.
While many people appreciate Hayao Miyazaki's ability to craft great stories, few realize the strange genre mashups he has constructed. With his latest, Ponyo, still in theaters, it's time to recognize the genre innovation of this visionary animator.