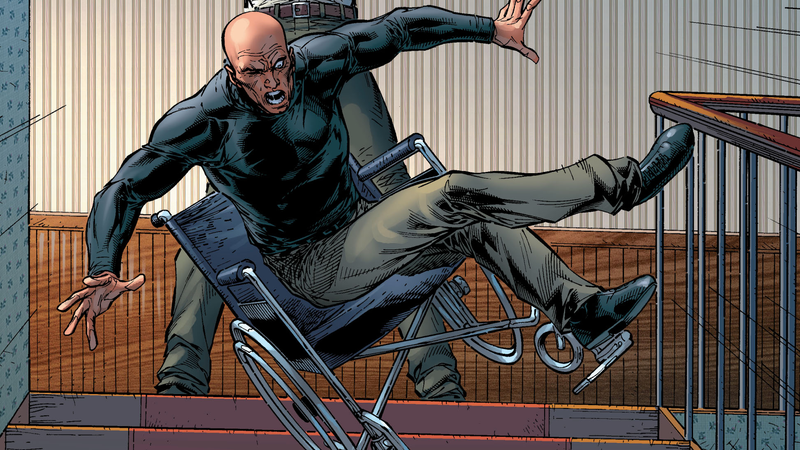 It's not a trick question. Based on various depictions of the Xavier School for Gifted Youngsters, Professor X—a paraplegic mutant telepath with a supposedly genius-level intellect—somehow forgot to add wheelchair ramps to his own home. So we asked artists who have worked on X-Men titles over the years how the…
The gut-wrenching, excellent Logan finally hit theaters this weekend—and while there may not be a post-credit stinger to tease the future of the X-Men movie universe, there is still a lot to talk about. And probably be sad about, too. So consider this your moment, if you've seen the movie, to let rip about what you…
X-Men: Apocalypse may be introducing more mutant kids for Professor X to teach, but soon enough he'll have a group of entirely new heroes under his tutelage: the stars of Josh Boone's New Mutants movie, which has just been confirmed to also star the iconic, psychic mutant teacher.
Extraordinary X-Men, the new banner X-Men series in Marvel's "All-New, All-Different" reboot, sees the X-Men facing some cataclysmic threats to mutant kind—and a potential new enemy in the Inhumans. But they'll be getting some help: from a long dead X-Men... and maybe not the one you're expecting.
Last night, director Bryan Singer Instagrammed this photo of a somber James McAvoy getting into chrome-dome character as Charles Xavier for next year's X-Men: Apocalypse. Somewhere, the naturally bald Patrick Stewart is probably chuckling over this sight.
We all know that superheroes like Superman or Thor are completely impossible. But just for the sake of argument, are there any superpowers that could actually exist in the real world? We assembled a panel of experts to find out.