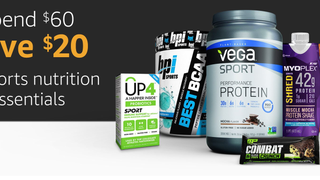 It would be really nice if something you could just go to CVS and buy off a shelf unequivocally had some massive health benefit. But the world does not work that way, and neither does science. There are an array of caveats, and layers of complexity, attached to nearly every health study you see sensationalized and…
Dietary supplements don't need to do anything, by definition. Tons of them don't. That might sound strange, since half of Americans take a vitamin or mineral supplement daily. But there are in fact, reasons to take some of them. Let's say you eat nothing but ground beef, Cheerios and Dr. Pepper every day. My…
You most certainly know someone taking fish oil pills—those fishy, translucent gold capsules—for their purported heart benefits. But evidence continues to mount that fish oil might be snake oil. At the very least, it doesn't pack nearly the punch we once thought. Instead, it's probably just worth eating actual fish,…
If you're having trouble sleeping, melatonin is a popular and easy remedy. It's effective for many people, doesn't have any serious safety issues, and is available as pills or gummies for pennies a dose. It's also misunderstood, though: melatonin is not a traditional sleeping pill.

Are you the kind of guy who likes to get his hard on the all-natural way? Or, at least by downing a herbal supplement drawn directly from the bountiful bosom of Mother Nature herself? It turns out that a sizable number of those natural supplements are full of the same chemical compound used to make Viagra.
The FDA just issued a warning not to use the weight-loss supplement Oxy ELITE Pro Super Thermogenic — because it contains fluoxetine, also known as Prozac. Not a drug humans should be taking unaware, and one that can cause serious side effects, including suicidal thoughts and seizures.
Wandering into any conversation about vitamins and other health supplements is wandering into a thicket of hyperbole and half-truths. We're here to cut through some of the bullshit in the $28 billion supplements industry.
Earlier this year, the fat-burning effects of green coffee bean extract – an extract touted by daytime TV's Dr. Oz as a "miraculous" weight-loss aid – were called into question by the Federal Trade Commission. Now, the 2012 study purporting to demonstrate the extract's effectiveness has been retracted.
Americans spend more than $20 billion a year on supplements in hopes of staving off cancer, heart disease, and dementia. Trouble is, the latest research shows they provide no benefit — and they may even be hazardous to our health. But given our nutrient-deprived diets, should we really stop taking these pills…