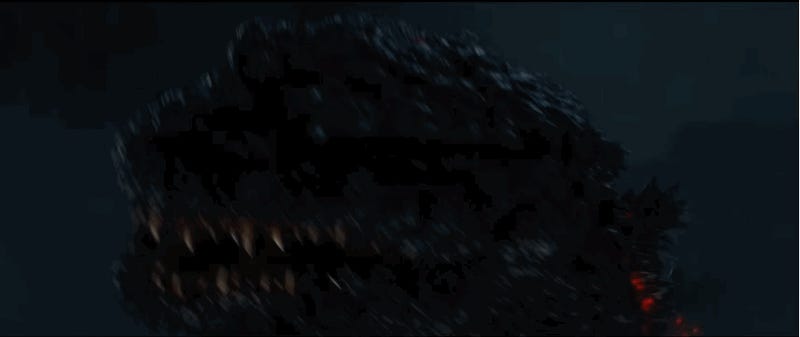 We've seen tiny little bits of Hideki Anno and Shinji Higuchi's Shin Godzilla (aka Godzilla Resurgence)—including the briefest glimpses of the latest iteration of the King of Monsters himself. But now we've got our first trailer for the movie, and wow, does this look awesome.

We've seen brief glimpses of Hideki Anno and Shinji Higuchi's Shin Godzilla (a.k.a. Godzilla Resurgence) before, but we've barely seen the kaiju himself. But now new pictures of Toho's first Godzilla film in over a decade have hit the web, giving us a look at a very gruesome King of the Monsters.
Godzilla fans know that, eventually, they're going to see him fight King Kong in a few big budget American movies. But those are several years out. Before that, Godzilla's creators Toho have a new movie coming out and several details have just been revealed.
Earlier this year, we learned that Japan's resurrection of the Godzilla franchise would be in the hands Shinji Higuchi, who will be co-directing with Hideaki Anno. Higuchi's already promising to use some brand new technology from his upcoming Attack on Titan live-action movie for Toho Studio's Godzilla.
This week we learned that Godzilla is Japan's new tourism ambassador. Now we have a visual! Here's the G-man being unveiled (OK, head only ... 171 feet tall, though) Thursday outside of Toho, the studio that made the original 1954 film.
There's more to the new Godzilla reboot than what we've glimpsed in the trailers so far. This movie has a ton of insane visuals, and some insane set pieces. See for yourself — we've got a ton of new Godzilla concept art, from the book Godzilla: The Art of Destruction. Spoilers ahead...
Before I swerve back to Godzilla in the next phase of my Toho kaiju marathon, I'd like to offer some attention to another tokusatsu film from which the King of the Monsters is absent. While there is probably no question that Godzilla is the most popular kaiju out there, there is one other monster within the Toho canon…