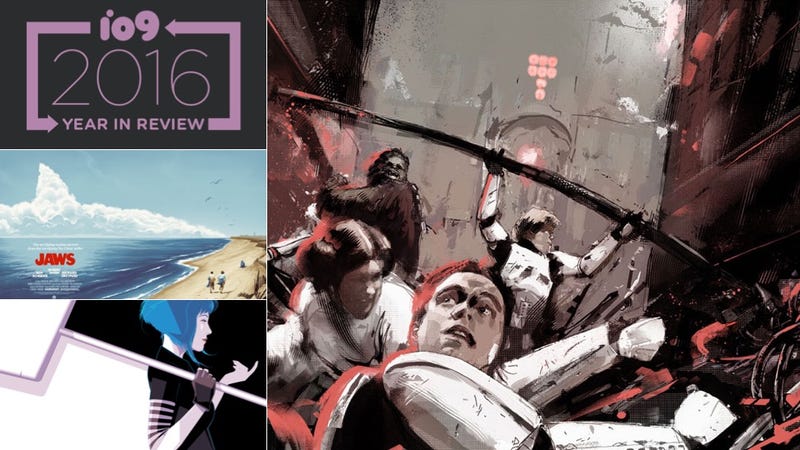 Ranking movies or TV shows is easy compared to more traditional art. There are a finite amount of scifi TV shows and movies you can watch, but pop culture art is damn near infinite. Every sliver of the internet is chock-full of it, not to mention the professional galleries, poster companies, on and on.
Guardians of the Galaxy's licensed soundtrack is as awesome as its name - and because of that, it's vastly popular. It's about to get even more retro-cool however with the announcement that it's coming to Vinyl early next year, complete with sumptuous cover sleeve art by Tyler Stout.
Here's an awesome (if extremely rare) poster Tyler Stout recently created for the Alamo Drafthouse's Mystery Movie. Basically, it's every event from Akira merged into one crazy whole. You can see a much larger version here.
Artist Tyler Stout's new poster for Let The Right One In is like a tapestry that retells the Swedish vampire film and captures its dark mystery. It's on display at AllCity Media and will be available from Stout's site. [Slashfilm]