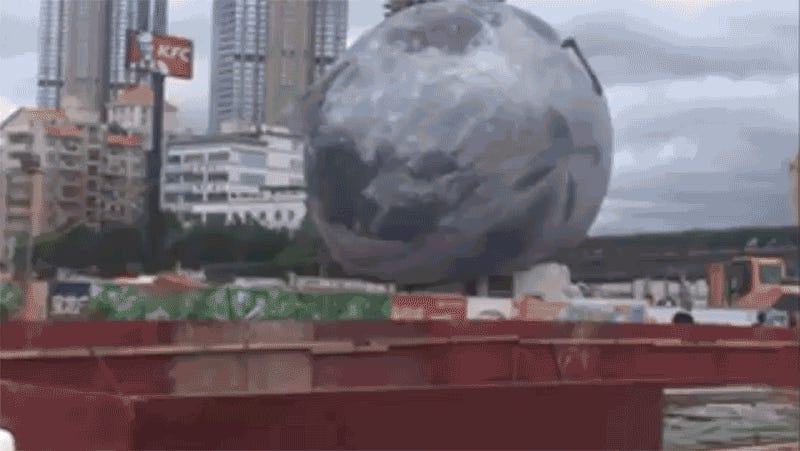 As typhoon Meranti inches closer to China, the category 5 tropical cyclone could produce 230 mile per hour winds causing untold millions in damage. And to make matters even worse, it has apparently now joined forces with the moon in the city of Fuzhou to wreak even more havoc.
It was a historic moment in meteorology late last week, when three Category 4 storms were simultaneously spotted marching across the Pacific. As if that wasn't ominous enough, a tropical depression has just added itself to the mix.

Atsani is the the sixth super typhoon to make an appearance during the 2015 West Pacific Tropical Season, which already surpassed the normal average of four. Prior to achieving its super status, CloudSat's imager collected information about the storm, allowing for this incredible cross-sectional view.
Almost exactly one year after Hurricane Sandy hit the U.S. eastern seaboard, the strongest typhoon in recorded history has slammed into the Philippines. That's two superstorms in two years. It's the new normal, folks — and climate change is likely to blame.
It's called Super Typhoon Usagi — and it's picking up serious steam as it churns away in the western Pacific Ocean. Now the equivalent of a Category 5 Atlantic hurricane, it's poised to hit some of the most densely populated regions in the world, including Taiwan, the northern Philippines, and Hong Kong.
Japan can't catch a break. It's not right. After dealing with a 9.0 earthquake earlier this year, they just got swarmed by Typhoon Talas, a tropical storm that was just as bad as Hurricane Irene. These are the pictures of the aftermath.