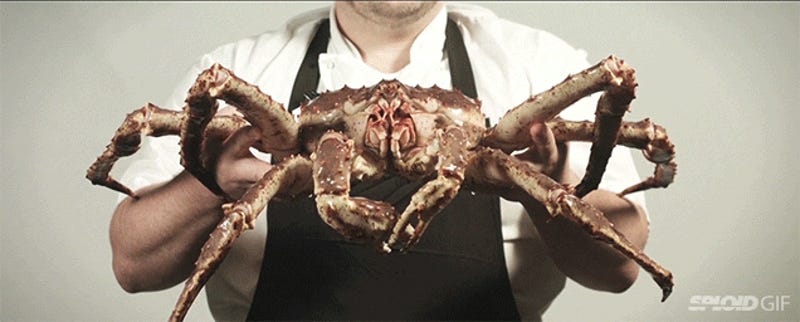 This short film, The King Crab by Oscar Hudson, uses Rudyard Kipling's story, The Crab That Played with the Sea, as an inspiration to show how though a king crab can look fearsome and monstrous, it is hardly as intimidating as it looks. Especially when the mighty king crab is doomed for the kitchen.
It shouldn't take a tragedy like the South Korean floods to convince you to be prepared for your own water-based crisis. These seven tools will keep you safe when the waters rise.[top art via Shutterstock]
This graphic captures data from 22,000 horoscopes. All the signs show the same vague words that can be applied to anyone willing to believe. No news here: Astrologers, diviners and similar animals are just a bunch of deceptive crooks.
Not only are we smart, charming and pretty here at Gizmodo, we are also fantastically cultured. As the Chinese New Year is upon us, we would like to take this opportunity to wish all those celebrating it a smashing new year. As a Chinese restaurant placemat our research informs us, the Chinese calendar cycles every…
Last year at the Television Critics Association, where professional couch pota... er, critics get together to be spoon-fed updates from the networks about what to watch during the upcoming season, the Sci Fi Channel announced that George Clooney and his buddy Grant Heslov were developing Neal Stephenson's awesome The…