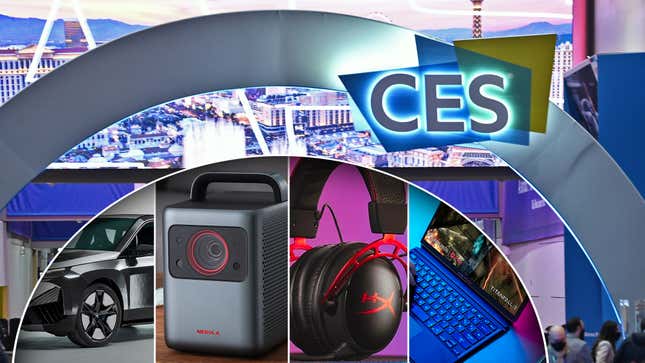 CES 2022 was expected to be the technology industry's first big hurrah post-pandemic, and while the Omicron variant made some of the largest companies and most of the press (including Gizmodo) back out of in-person attendance, there was still a lot to see.
We haven't gotten to see these gadgets up close and personal yet, but despite the virtual reveals, we were still impressed with what's to come this year. Get ready for ambitious and powerful laptops, more impressive TVs, and incredibly cool cars—plus some smaller, plainly useful gadgets that will make this weird world a little easier to navigate.
Here are the best gadgets we saw at CES 2022.