The Infinite Man is an unusual comedy, which follows the complicated mishaps which occur when the jilted and love-struck scientist, Dean (Josh McConville), invents a time machine and travels back to the day he broke up with his girlfriend, Lana (Hannah Marshall). How many paradoxes can love withstand?
Spoilers ahead...
The Infinite Man, directed by Hugh Sullivan, just screened at the Edinburgh International Film Festival, after debuting at SXSW 2014. And it's a rare time-travel film that's both entertaining and romantic.
In The Infinite Man, Dean attempts to change the events of the past and save his relationship — but he and his ex-girlfriend Lana inadvertently trigger a ludicrously complex serious of paradoxes leading to a kind of temporal loop, which they will need to repair before returning to their own time, hopefully with their relationship intact.
As Dean falls deeper into the rabbit hole in his attempts to change his past, he meets several versions of himself from the future, all of whom seem increasingly deranged. He realises that he will in effect become them, and therefore must repeat their actions and movements to the letter in order to avoid... well, to avoid what? Who knows? But he takes it all pretty seriously, and it makes for a good comedy.
G/O Media may get a commission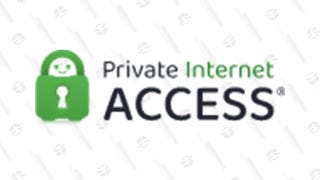 $3 per month
Private Internet Access | 2 Years + 2 Months Subscription
As each scene passes we have the joy of watching 'our' Dean become the future Deans, and each transition brings with it new spins on the situation which are unexpected, funny and deliriously inventive. Watching the film, one almost gets used to laughing at the absurdity of each new twist, while also being quietly astonished at how well every aspect of the story is composed. Through use of inventive camera work, and with a knack for defying our expectations, Sullivan manages to keep us on our toes right up until the end, all with impressively minimal use of special effects.
Central to the plot are the characters themselves, and McConville does a great job as the downtrodden but ever optimistic Dean. Marshall plays Lana as his long-suffering but patient partner, agreeing to his crazy time travel scheme out of kindness, but remaining skeptical until it turns out that it really works.
Although initially bewildered by the increasingly weird situation Dean has thrown them into, she manages to enter the spirit of things with remarkable confidence, as confusion gives way to resourcefulness. I loved the fact that Lana was cool under pressure and adapted to life in the hotel despite several other versions of herself wandering around. Alex Dimitriades plays Lana's other ex-boyfriend, Terry, a boorish, narrative wild-card who discovers the time machine himself and joins their play. Dimitriades is simply awesome in his role; an agreeably unexpected addition to the story, he almost steals the show, and provides some of the film's best moments.
The Infinite Man is a skillfully made and highly amusing little movie. With a cast of only three actors, playing multiple versions of themselves, the action takes place in a single location, an abandoned hotel where the couple spent their final anniversary together. Despite the small scale and budget, Sullivan's film feel polished and refreshingly smart, with tremendous care and thought put into the way events unfold. Time travel stories are notorious for creating plot holes and irregularities, but here things seem so well considered and carefully constructed that it's pretty hard to fault the film in this, or any regard.
It's movies like The Infinite Man which make sitting through the weaker films at a festival all worthwhile. Occasionally a film like this comes along and it completely takes you by surprise and makes you want to shout its name from the rooftops. Expertly crafted in terms of sound and visual design, with a genuinely funny script and superior performances, The Infinite Man, much like its protagonist, appears out of nowhere and leaves you smiling.
This review by ProjectCyclops originally appeared at Quiet Earth.