Over the past year, Edinburgh, Scotland has witnessed the unfolding of a lovely and enigmatic homage to the written word. In libraries, theaters, and literary community centers, people began finding gorgeous, anonymously-created book sculptures. Each of these detailed artworks depicts a scene inspired by the books they're crafted from. Above you can see a T-Rex fighting tiny soldiers, all bursting from the ribboned pages of Arthur Conan Doyle's The Lost World. There are ten sculptures in all, and each is more incredible than the last.
Apparently the artist was inspired by conversations she'd had on Twitter, and each book sculpture is addressed to the Twitter handle of the institution where she's left them. Some of these sculptures languished for days before they were found hidden in nooks or bookshelves. Others were found immediately, and put in display for everybody to see.
The detail on these "gifts" is mesmerizing, as is the mystery of who made them. So far, nobody has stepped up claim them — and the literary community in Edinburgh is happy to let the artist remain anonymous.
These photographs were all taken by Chris Donia, and you can see bigger versions in his Flickr stream. He also has an incredible, detailed account on This Is Central Station of how the mysterious book sculptures were found, along with lots of information about the odd, tiny messages the creator left behind. All we know of the artist is that she's female (she explains that in a letter), and that she's done many crafts before but not book craft.
G/O Media may get a commission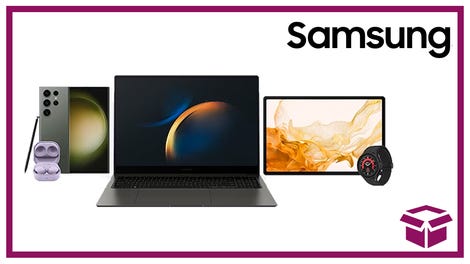 24 hour deals
Discover Samsung - Daily Deal
A "poetree."
Donia writes:
Next to the 'poetree' sat a paper egg lined with gold and a scatter of words which, when put together, make "A Trace of Wings" by Edwin Morgan.
A gramophone and a coffin, sculpted from a copy of Ian Rankin's Exit Music.
A cinema, where the audience is being besieged by horses erupting from the movie screen. This one was placed in Edinburgh's Filmhouse.
A dragon comes out of an egg, which rests upon a novel by Rankin.
An amazing teacup and cupcake tableau.
"Nothing beats a cup of tea (or coffee) and a really great BOOK!"
Donia writes, "This is crafted from a copy of The Private Memoirs and Confessions of a Justified Sinner, by James Hogg."
A book and a magnifying glass. The artist's tag reads, "Words on book - Edwin Morgan."
Here's the artist's gift card.
Left in the women's anthologies section of the library, the tag on this one read:
"Gloves of bee's ful, cap of the Wren's Wings......." Norman McCaig .... maybe sometimes impossible things... In support of Libraries, Books, Words Ideas...."
We've got a cap of wings and a glove made from what looks like bee fur. This was also where the artist left a note identifying herself as a woman.
I love the detail on these wings.
Here is the texture of the gloves.
The T-Rex erupts from Arthur Conan Doyle's The Lost World.
Here's one of the tiny soldiers fighting the dino!
Another Ian Rankin novel, with street scene.