Until John Carpenter stepped in.
The new Halloween film, a rebooted sequel of the 1978 original horror film, premiered this weekend, and at the press junket Bloody Disgusting got some interesting details about the production from director David Gordon Green.
"Even in the script going into production, we were going to refilm the end of the original film from a different perspective," Green told the publication. To that end, the production crew rebuilt sets from the original, cast body doubles and began working on CGI in order to reshoot the sequence from a new angle, using it as a refresher to bring audiences who might not be familiar with the original up to speed.
According to Green, that idea was about to go forward until John Carpenter himself intervened. "This was Carpenter actually calming me down on set," Green said. "I'm like, 'Nobody's going to know what's happening and where we're coming from.' He's like, 'Just trust 'em and leave 'em alone and let 'em figure it out.'" 
Carpenter's confidence was probably well placed, as the iconic film's influence looms large, and hype for the new installment in Michael Myers's story has been substantial. That preparatory work did pay off, though, as those recreated sets were used as the backbone for Laurie Strode's (Jamie Lee Curtis) new home in the original.
"We rebuilt the bedroom from the climax of the original film so we have the bones of this room," Green said. "Budgets are getting tighter, schedule's getting tighter. We're trying to jam this movie and finish it up. Then we're like, 'Screw it. Let'd not do that. If we need it later, we can always rebuild it.' So we turned the set of the house into Laurie's bedroom. So the scene in the climax with all the mannequins is to the square inch a rebuild of that room. The closet's in the same place, the balcony's in the same place. All those things landed so it became, out of cost necessity, this incredible subconscious (because I don't think anybody would pick that up) rebuild of an environment from the original film."
G/O Media may get a commission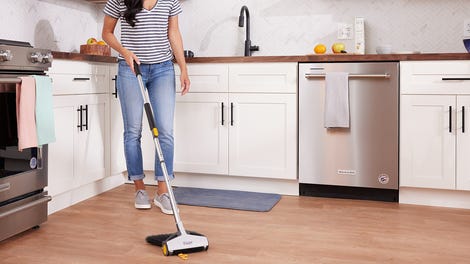 BOGO 50% Off
Flippr - BOGO 50% Off
Halloween opens in theaters October 18th.