Tonight is the night! It's Halloween, at last — so paint on your best Grumpy-Cat face, and ride that skeleton pony into the dark night. Here are the most jaw-dropping Halloween costumes we've found posted on the Internet this year.
The White Walker via James Stark.
---
CinderLeia via Kat Curtis
---
G/O Media may get a commission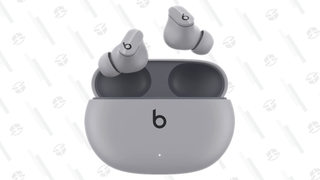 This adorable little girl named Katie dressed up as ALL OF THE DOCTORS. No seriously...
Tons more images of this amazing collection of little Doctors over at Comic Book Literacy.
---
Skeleton Horse via Sandy Cramer of Knot Just Rope.
---
Ms. Frizzle from the Magic Schoolbus! Taken by one amazing Dad named Brian F. from Columbia, Missouri (side note go MIZZOU!) Via GeeksAreSexy.
---
Ursula via Redditor sauceplz.
Walter White through the years via Imgur.
---
Peter Pan and his Shadow via The Meta Picture.
---
Ned Flanders via Redditor Tubbsie.
---
Every year Josh Sundquist TURNS IT OUT on Halloween. Last year he was the one-legged lamp from A Christmas Story. This year he's a flamingo. Halloween, you are doing it right, sir.
The guy from Cheers credits having a beer. Amazing. Via Imgur.
---
Minnesota Vikings quarterback Christian Ponder and wife Samantha Ponder dressed as Squints and Wendy Peffercorn (the lifeguard) from The Sandlot. Which they later posted on their Instqagram account on samsteeleponder. AMAZING. Via Uproxx
---
Edgar Allan Ho via Redditor zacch.
---
D'Jango Fett Unchained via Didier Fleurisme.
The Iron Chef via The SoChillNetwork.
---
Stevie Wonder Woman via The SoChillNetwork.
Princess Deadpool via Gamewire Girl (many, many more cute shots at the link).
Yes yes the Nicolas Cage morph suit is store bought, but it is still awesome.
Army Men via Viral Nova and Sploid.
Alice in Wonderland Via Neil Patrick Harris' Instagram.
---
John Stamos as the Devil. We are so very OK with this. Via Us Weekly .
Gandalf the Pink. Created by Jimmy and submitted to our very own io9 Costume Party.
---
Nicole Richie as Twins via Instagram.
---
OK we've already seen a TON of "What's The Fox Say?" costumes, but this Island of Dr. Moreau Fox makeup by Vomitingg is sensational.
---
Rob Cockerham from Cockeyed dressed up as Disneyland... all of it.
---
LED Baby created by Dopplerizer.