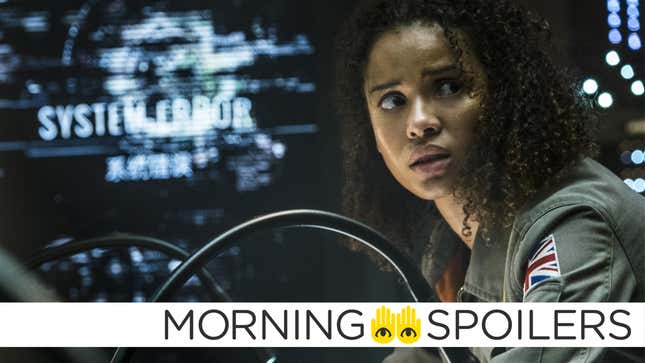 Chris Claremont hypes up X-Men: Dark Phoenix. Brandon Routh teases some big moments between Constantine and the Atom on Legends of Tomorrow. The Muppet Babies reboot expands its cast. Plus, new looks at Channel Zero and Krypton, casting for Robert Downey Jr.'s Doctor Dolittle, and when to expect Legion's return. Spoilers get!

Caleb McLaughlin Wants to Play Static Shock

Cloverfield 4
Despite The Cloverfield Paradox getting the straight-to-Netflix treatment, The Wrap reports future films in the Cloverfield franchise will still receive theatrical releases.
---
Hummingbird
Milla Jovovich will replace Olivia Munn in yet another film about a female black-ops assassin with an ambiguous past that is not Black Widow. Swedish directing team Markus Kryler and Fredrik Akerstrom are attached to helm. [Variety]
---
Voyage of Doctor Dolittle
Deadline reports both Antonio Banderas and Michael Sheen have boarded the upcoming Doctor Dolittle movie starring Robert Downey, Jr. Banderas will play a pirate named Rassouli, while Sheen will portray a mysterious character only known as "Mudfly." Meanwhile, Emma Thompson, Tom Holland and Ralph Fiennes are slated to voice three of the film's talking animals.
THR also reports Selena Gomez has boarded the project in an undisclosed role.
---
Black Panther
The British Board of Film Classification lists Black Panther's running time as 134 minutes, so prepare your butts accordingly.
Meanwhile, Coming Soon has the IMAX poster.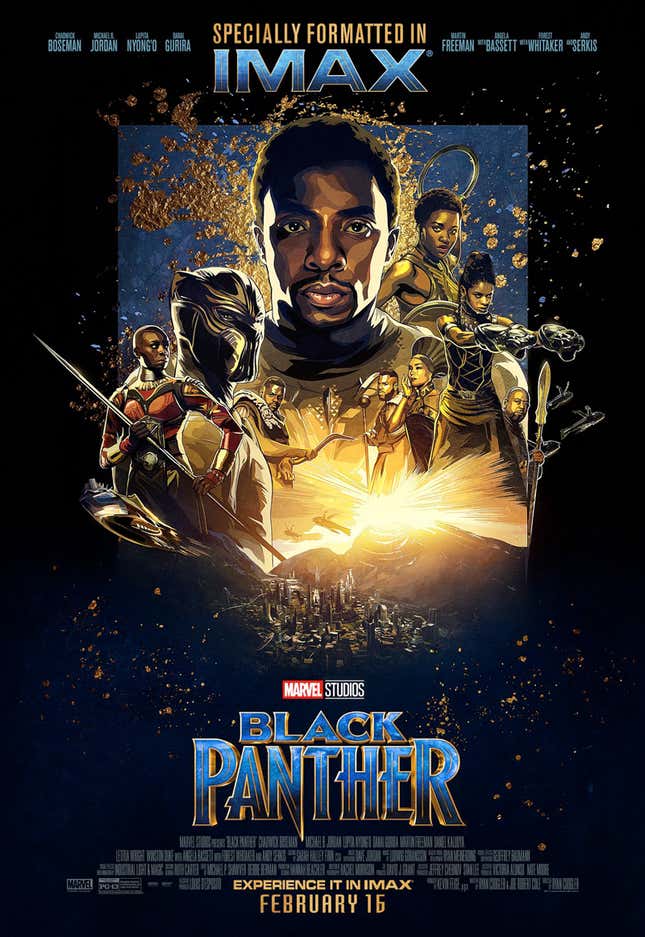 ---
Tomb Raider
Two new posters from Flickering Myth depict Lara Croft as she prepares to climb a mountain and hunt down some bad guys.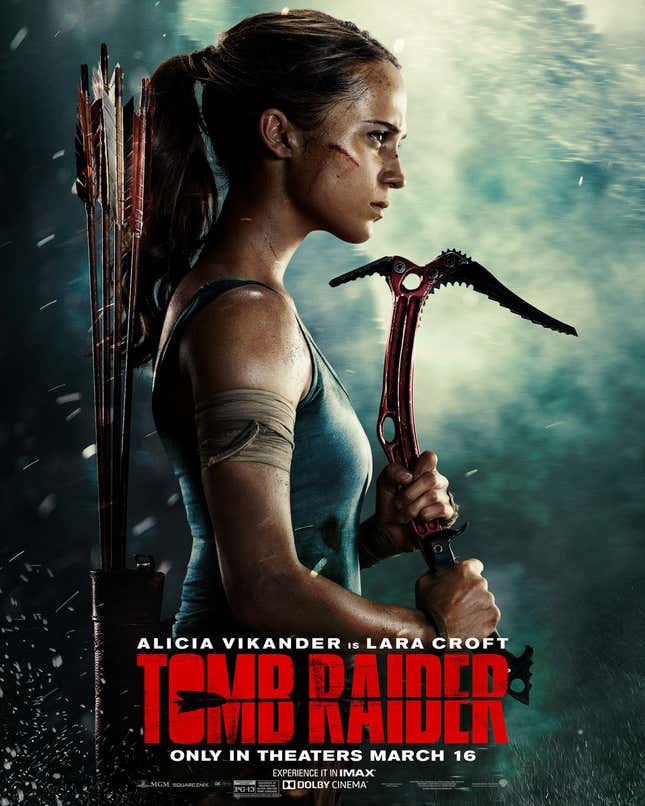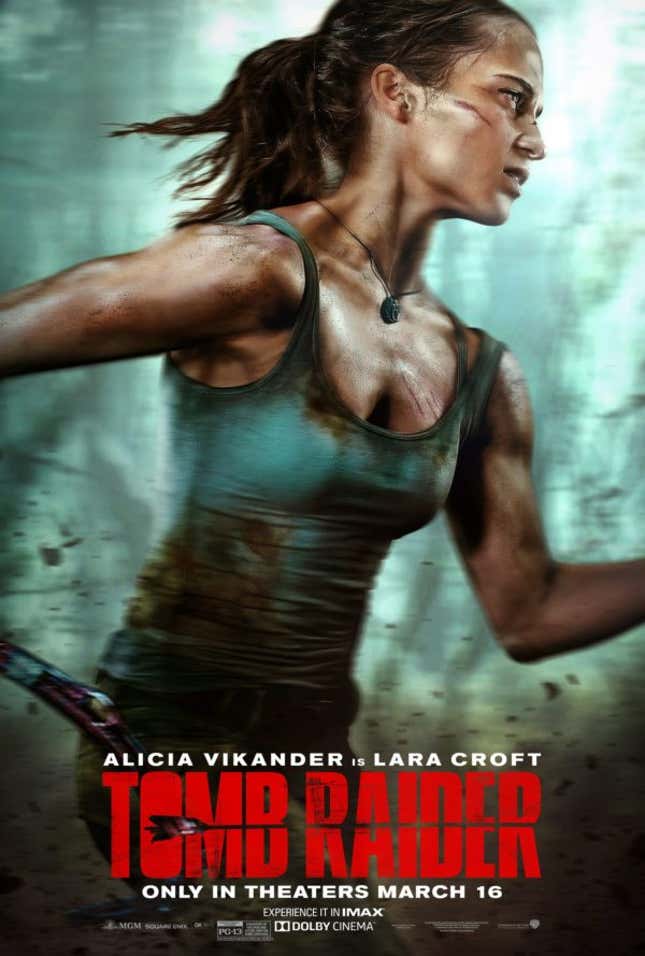 ---
X-Men: Dark Phoenix
In an interview with Screen Crush, Chris Claremont stated he believes Dark Phoenix will be the Casino Royale of the X-Men franchise.
Well, I think that's a perfectly accurate paradigm; the second Dark Phoenix will have as powerful an impact on the comic-book film world as the second Casino Royale had on the James Bond film world. I figure you could do a whole lot worse than that.
---
Tremors: A Cold Day in Hell
There're Ass Blasters in the Arctic in the first trailer for Tremors 6: A Cold Day in Hell.
---
Muppet Babies
TV Line reports Jenny Slate has been cast as the voice of Nanny.
Rounding out the reboot's cast is Melanie Harrison as Piggy, Dee Bradley Baker as Animal, Ben Diskin as Gonzo, Eric Bauza as Fozzie Bear, supervising director Matt Danner (Gravity Falls) as Kermit, and Jessica DiCicco as the recently revealed newcomer, Summer Penguin.
---
Legion
Season two premieres April 3rd, according to the show's official Twitter page.
---
Legends of Tomorrow

According to Brandon Routh, Constantine "brings some crucial storylines forward and plays an integral role… in helping Ray with some motivation or information that will really propel the second half of the season" when the character boards the Waverider later this season. Tala Ashe also revealed he takes a professional interest in Zari's amulet.
Totems, in general, and what their meaning is. He might be someone who can help with figuring out what that is.
[TV Line]
Relatedly, the phone number from Constantine's business card has been posted to the show's official Twitter. Anyone ring him up yet?
---
Channel Zero: Butcher's Block
Bloody-Disgusting has an exclusive clip. Content warning for self-harm and autocannibalism.
---
Krypton
Finally, another day, another teaser for Krypton, this time focusing on the bloodline of House El. Literally!
---
Banner art by Jim Cooke.