Eva Mendes! Ryan Gosling! Jim Carrey! An incredibly drunk grown man who can barely slur his way through 'Twas the Night Before Christmas. There's no Christmas like drunk Christmas, folks. And here's your definitive proof.
My first thought: I bet I could do better than that guy. My second: Only one way to find out! I suggest you all do the same with all due haste. Merry Christmas to all, and to all a drunk night:
The rest of this week's top comedy videos, including a scary Christmas, a Santa election, and Mary-Kate getting in the holiday spirit, can be found over at Splitsider.
Other highlights from the week in comedy:
- We wrapped up The 20 Specials of Christmas with Studio 60 on the Sunset Strip, The Bob Newhart Show, Mystery Science Theater 3000: Santa Claus Conquers The Martians, Garfield, and finally, Community.
G/O Media may get a commission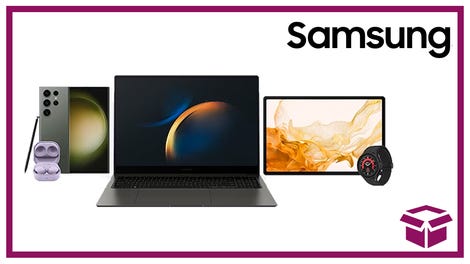 24 hour deals
Discover Samsung - Daily Deal
- We studied the rancorous comedy beef between Weird Al and Coolio.
- We sang an ode to Christmas Vacation.
- We guided those who bravely dine alone.
- We humbly suggested an April Fool's Day SNL show.
- We checked out Christopher Guest's time on SNL.
- We gently eased your newbie toes into the warm waters of How I Met Your Mother.
- We suggested that you watch The Trivial Pursuits of Arthur Banks.
- We nosed our way into the lost roles of Tom Hanks.
- We debuted our new series, Hitchin' a Ride!
Splitsider is a website about comedy and the people who create it. It covers movies, TV shows, web videos, books and any other format that exists to make you laugh.